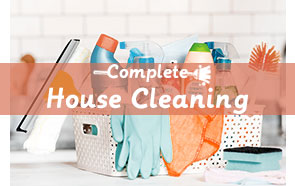 No matter how meticulous you are while cleaning your home, there are some things which you can never clean to the extent you'd want. Whether you spend two hours or twenty minutes doing the cleaning in our house, the results are still the same.
One of the many reasons behind this struggle is the fact that you don't use professional cleaning detergents in your cleaning sessions. They are powerful enough to remove any stains and dirt stuck to the furniture in your house.
There is a new professional cleaning star in the sky above Leytonstone, Wanstead
You might not have heard of it, but there is a cleaning service called professional cleaning. It is pretty self explanatory and yet many people are not sure what it is all bout. Our company is here to provide you with the answers needed and offer it to you.
In our professional cleaning sessions we utilize cleaning detergents and machines designed for professional use. They have more concentrated formulas and shouldn't be used too often or by people who are not professionally trained to do so.
The real power of the professional cleaning is in the deeply penetrating cleaning products we use. They have the ability to reach the core of your furniture and remove all bacteria, dust and dirt stuck there. Professional cleaning is just the thing you need and we want to provide you with the cleaning service your home deserves.
Cleaning Services
Price
Regular Cleaning

£

16/h

Deep/Sanitasion Cleaning

£

18/h

Bedroom Carpet Cleaning

£

4

Kitchen Cleaning

£

18
Frequently Asked Questions
1. What type of items and surfaces can best benefit from a Professional cleaning service?
Essentially, all types of surfaces and items can undergo a deep cleaning procedure. Our cleaning technicians are very well-trained and prepared to design the cleaning treatment to fit the cleaning requirements of your items and surfaces. We have ensured the safe providing of various deep cleaning procedures, which can't be harmful to the very surface. Items that can benefit most from a Deep cleaning service are furniture, both leather and leather-imitating, carpets, rugs, blinds, kitchen appliances, floor surfaces, etc.
2. Can professional cleaning harm the surface of my items or worsen the condition of the stain?
It can, but we will never let that happen. As mentioned above, our cleaning technicians are perfectly capable to design and apply a cleaning process that cannot, in any way, harm the surface or your possessions. As professional cleaners, it is our job to make sure the cleaning is completely harmless to both you and the designated for cleaning surface. Moreover, all cleaning materials and substances that we use are completely organic and environment friendly. There is absolutely no danger of harmful fume release or toxins of any kind.
3. How is professional cleaning different than regular cleaning?
Deep cleaning is essentially a more thorough and precise cleaning process. It differs greatly from regular cleaning, as it requires a more complex set of cleaning procedures to remove even the most stubborn of stains and spots. The cleaning equipment required for a deep cleaning is also a specific one and all of our cleaning staff know how to operate and use it correctly.
We work with the most powerful formulas which can perform miracles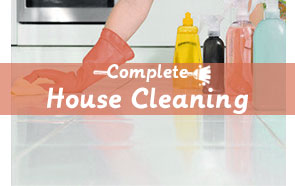 You and our loved ones deserve to live in a home where everything is safe and nothing can threaten your health. This goal can be easily reached with the helping hand of our professional cleaning teams. They are going to scrub your floors and remove any stains from the carpets.
If you live in Leytonstone, Wanstead or anywhere in the area within an hour's drive, give us a call and schedule your first professional cleaning appointment. Our assertive employees are here to help you with choosing the most suitable date for your session – we work seven days per week.