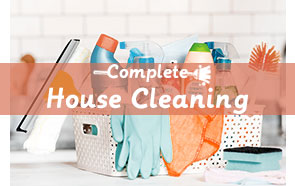 For our company the sky is the limit. We deliver professional cleaning services and we stop at nothing to achieve it. Our goal is to provide every resident in North Kensington, Kensal Town with the cleanliness they deserve. Your satisfaction is our main priority. Seize the opportunity of having such professional cleaners within your home and give us a call right away.
We aim to make our clients' lives way better and easier. 24 hours are just not enough to cope with everything you want to let alone to do the cleaning chores. That is why our company is here for you to help you with the cleaning. We provide professional cleaning services specially designed to keep the sparkling condition of your home. With us, you can spend your time on much more enjoyable activities or to focus on something which matters more.
Elite professional cleaning services in North Kensington, Kensal Town
We are not only using high quality of materials and detergents, but we are also taking part in the attempt of saving our planet. We are utilising only products which are environmentally responsible and sustainable. How many other companies can offer you this? Green solutions, healthy home, safe and clean earth.
With our company you have satisfaction guaranteed. All of our relationships with clients are due to mutual trust, you can have full confidence if you choose us and we will not disappoint you. Book with us and be happy.
Cleaning Services
Price
Regular Cleaning

£

16/h

Deep/Sanitasion Cleaning

£

18/h

Bedroom Carpet Cleaning

£

4

Kitchen Cleaning

£

18
Frequently Asked Questions
1. What type of items and surfaces can best benefit from a Professional cleaning service?
Essentially, all types of surfaces and items can undergo a deep cleaning procedure. Our cleaning technicians are very well-trained and prepared to design the cleaning treatment to fit the cleaning requirements of your items and surfaces. We have ensured the safe providing of various deep cleaning procedures, which can't be harmful to the very surface. Items that can benefit most from a Deep cleaning service are furniture, both leather and leather-imitating, carpets, rugs, blinds, kitchen appliances, floor surfaces, etc.
2. Can professional cleaning harm the surface of my items or worsen the condition of the stain?
It can, but we will never let that happen. As mentioned above, our cleaning technicians are perfectly capable to design and apply a cleaning process that cannot, in any way, harm the surface or your possessions. As professional cleaners, it is our job to make sure the cleaning is completely harmless to both you and the designated for cleaning surface. Moreover, all cleaning materials and substances that we use are completely organic and environment friendly. There is absolutely no danger of harmful fume release or toxins of any kind.
3. How is professional cleaning different than regular cleaning?
Deep cleaning is essentially a more thorough and precise cleaning process. It differs greatly from regular cleaning, as it requires a more complex set of cleaning procedures to remove even the most stubborn of stains and spots. The cleaning equipment required for a deep cleaning is also a specific one and all of our cleaning staff know how to operate and use it correctly.
Satisfaction guaranteed with our professional cleaning services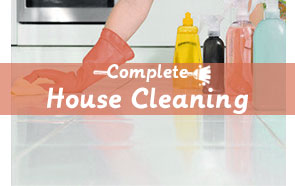 With our specially designed cleaning system, we can assure that all of our clients will be satisfied with the results provided by us. Our methods and procedures are proven efficient, thorough and proper. With our detail-oriented housekeepers, the cleaning quality is a dead certainty.
We have hundreds of regular clients in North Kensington, Kensal Town who place their trust in us and recommend us to other clients. We take pride in our company because it is insured and certified. All of our cleaners are qualified because they have undergone screening and training.
You can receive all of this for very reasonable price. Establish a contact with our professional cleaning services and save yourself the trouble of cleaning.