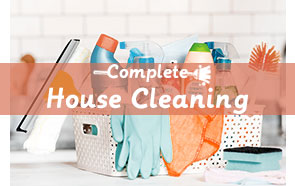 There is an unspoken rule, that if you want something done right, you should definitely trust the professionals to get it done. And it makes a lot of sense to be this way, since professionals have a lot more experience than you in the given field.
This rule can be applied to house cleaning along with many other things. You can rely on professional cleaning teams to completely transform your house in no time at all. After that, your house will remain just as clean for weeks – who wouldn't want to have some slack?
Go professional and see the astonishing results
Our company wants to introduce you our most booked cleaning service, the professional cleaning one. People love it and swear by it, that it works wonders in your home. To be honest, they are not far from the truth.
The professional cleaning service is our most effective cleaning program and it can change the way your house looks, feels and smells. This is one of the main reasons why Wood Green based householders are such big fans of it.
The products we use come straight from their manufacturers, with which we maintain strong bonds. They help us immensely with their newest cleaning products, which improves the quality of our cleaning service and increases the number of content customers.
Cleaning Services
Price
Regular Cleaning

£

16/h

Deep/Sanitasion Cleaning

£

18/h

Bedroom Carpet Cleaning

£

4

Kitchen Cleaning

£

18
Frequently Asked Questions
1. What type of items and surfaces can best benefit from a Professional cleaning service?
Essentially, all types of surfaces and items can undergo a deep cleaning procedure. Our cleaning technicians are very well-trained and prepared to design the cleaning treatment to fit the cleaning requirements of your items and surfaces. We have ensured the safe providing of various deep cleaning procedures, which can't be harmful to the very surface. Items that can benefit most from a Deep cleaning service are furniture, both leather and leather-imitating, carpets, rugs, blinds, kitchen appliances, floor surfaces, etc.
2. Can professional cleaning harm the surface of my items or worsen the condition of the stain?
It can, but we will never let that happen. As mentioned above, our cleaning technicians are perfectly capable to design and apply a cleaning process that cannot, in any way, harm the surface or your possessions. As professional cleaners, it is our job to make sure the cleaning is completely harmless to both you and the designated for cleaning surface. Moreover, all cleaning materials and substances that we use are completely organic and environment friendly. There is absolutely no danger of harmful fume release or toxins of any kind.
3. How is professional cleaning different than regular cleaning?
Deep cleaning is essentially a more thorough and precise cleaning process. It differs greatly from regular cleaning, as it requires a more complex set of cleaning procedures to remove even the most stubborn of stains and spots. The cleaning equipment required for a deep cleaning is also a specific one and all of our cleaning staff know how to operate and use it correctly.
Professional cleaning with the lowest price in Wood Green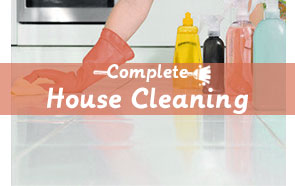 We are very passionate about giving our best in every situation we find ourselves in. Each and every professional cleaning technician we hire in our company is an expert in the field with many years of experience.
We look for professionals which know what they are supposed to do and do it in the most efficient way possible. This guarantees the high level of performance which we are able to achieve ever single time.
So wait no more, and give us a call to schedule your first professional cleaning appointment. Our cleaning teams are going to arrive on site fully prepared and equipped, with their signature uniforms and cleaning products. We work seven days per week and we won't charge you extra for a weekend session.