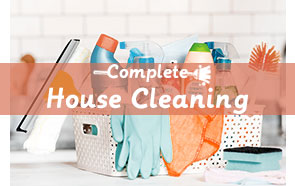 No matter how hard we try, there always comes the moment when you must choose between two equally important options – keeping your sanity and relaxing for a while or doing the house chores and risking your whole brain to explode.
Sometimes it's the first, other times it's the second, but we might have something which will help making the decision even easier.
Our Chingford based company is here to introduce you to our professional cleaning service which will turn your life right side up. The experts working in our cleaning teams have spent years working on their skills and finding the techniques which work best for them and for your house.
Professional cleaning services from the leaders in Chingford
Our specifically designed professional cleaning service can't be compared to anything you have tried before. The cleaning technicians will devote anywhere from three to five hours to completely transform your house with the power of cleaning detergents and professional cleaning machines.
They will restore the initial shine and the bright look of your furniture.
We are going to scrub and polish your hardwood floors, because we realize how specific for cleaning they can be.
Cleaning Services
Price
Regular Cleaning

£

16/h

Deep/Sanitasion Cleaning

£

18/h

Bedroom Carpet Cleaning

£

4

Kitchen Cleaning

£

18
Frequently Asked Questions
1. What type of items and surfaces can best benefit from a Professional cleaning service?
Essentially, all types of surfaces and items can undergo a deep cleaning procedure. Our cleaning technicians are very well-trained and prepared to design the cleaning treatment to fit the cleaning requirements of your items and surfaces. We have ensured the safe providing of various deep cleaning procedures, which can't be harmful to the very surface. Items that can benefit most from a Deep cleaning service are furniture, both leather and leather-imitating, carpets, rugs, blinds, kitchen appliances, floor surfaces, etc.
2. Can professional cleaning harm the surface of my items or worsen the condition of the stain?
It can, but we will never let that happen. As mentioned above, our cleaning technicians are perfectly capable to design and apply a cleaning process that cannot, in any way, harm the surface or your possessions. As professional cleaners, it is our job to make sure the cleaning is completely harmless to both you and the designated for cleaning surface. Moreover, all cleaning materials and substances that we use are completely organic and environment friendly. There is absolutely no danger of harmful fume release or toxins of any kind.
3. How is professional cleaning different than regular cleaning?
Deep cleaning is essentially a more thorough and precise cleaning process. It differs greatly from regular cleaning, as it requires a more complex set of cleaning procedures to remove even the most stubborn of stains and spots. The cleaning equipment required for a deep cleaning is also a specific one and all of our cleaning staff know how to operate and use it correctly.
Reliable professional cleaning services in the area of Chingford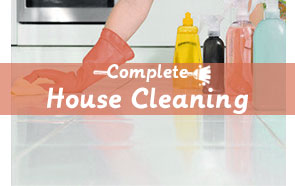 The professional cleaning equipment will help our technicians proper vacuum your carpets and apply the Hot water extraction procedure, which will deeply clean any dirt and dist mites stuck between the carpet fibers.
If you are a Chingford resident give us a call today and book your free estimation which will help pick the right treatment for your home. You first professional cleaning appointment can be scheduled as soon as possible – we work seven days per week and nothing can stop us from cleaning our house and making it sparkle again.