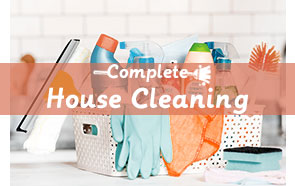 Do you often find yourself wondering what would life be, if you had an immaculately clean house which does not require everyday cleaning? This must be some kind of dream since such things rarely happen in real life, but this is not quite true.
Our cleaning company is well-known in Abbey Wood. People love us and know they can trust us to get the job done regardless of the circumstances or the amount of work we actually have to do. This is what we have been doing since forever.
We are not afraid to work hard to impress you and you have to admit we are pretty good at that. Professional cleaning is one of the many cleaning services in our wide variety of cleaning services.
Professional cleaning is just the thing you need
Our cleaning technicians are easily recognizable wherever in Abbey Wood they go. The travel with a branded minivan containing all the machinery and professional cleaning products necessary for a proper deep cleaning session.
They arrive well equipped and with their distinguishing clean uniforms, so you can see them from afar. This comes to prove their high level of professionalism which goes as far as their attire and overall attitude. What makes them unique and standing out of the crowd are their skills.
Cleaning Services
Price
Regular Cleaning

£

16/h

Deep/Sanitasion Cleaning

£

18/h

Bedroom Carpet Cleaning

£

4

Kitchen Cleaning

£

18
Frequently Asked Questions
1. What type of items and surfaces can best benefit from a Professional cleaning service?
Essentially, all types of surfaces and items can undergo a deep cleaning procedure. Our cleaning technicians are very well-trained and prepared to design the cleaning treatment to fit the cleaning requirements of your items and surfaces. We have ensured the safe providing of various deep cleaning procedures, which can't be harmful to the very surface. Items that can benefit most from a Deep cleaning service are furniture, both leather and leather-imitating, carpets, rugs, blinds, kitchen appliances, floor surfaces, etc.
2. Can professional cleaning harm the surface of my items or worsen the condition of the stain?
It can, but we will never let that happen. As mentioned above, our cleaning technicians are perfectly capable to design and apply a cleaning process that cannot, in any way, harm the surface or your possessions. As professional cleaners, it is our job to make sure the cleaning is completely harmless to both you and the designated for cleaning surface. Moreover, all cleaning materials and substances that we use are completely organic and environment friendly. There is absolutely no danger of harmful fume release or toxins of any kind.
3. How is professional cleaning different than regular cleaning?
Deep cleaning is essentially a more thorough and precise cleaning process. It differs greatly from regular cleaning, as it requires a more complex set of cleaning procedures to remove even the most stubborn of stains and spots. The cleaning equipment required for a deep cleaning is also a specific one and all of our cleaning staff know how to operate and use it correctly.
Abbey Wood is in for a treat with our deep cleaning sessions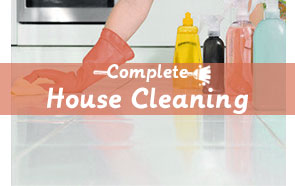 Essentially, the professional cleaning service is a cleaning session which has the full potential to transform your whole house and turn it into the home of your dreams. It is no as hard as it sounds.
We use the most advanced cleaning products and their highly concentrated formulas provide our cleaning technicians with superpowers. They are able to remove even the most stubborn stains, and to thoroughly scrub your floors, to give them their initial sheen.
And this is just the beginning. There is so much more our professional cleaning has to offer. Contact us today and schedule your first session this week. Our call center representatives are going to help you pick the most suitable day and hour for your appointment.