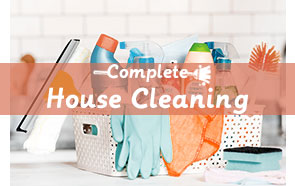 Do you feel like your house is in desperate need of a deep proper cleaning session. In the spring time people are most drawn to a deep cleaning session and decluttering. Butprofessional cleaning is not reserve for spring time only, in fact you can enjoy its benefits any time during the year.
We advise our customers to schedule a professional cleaning appointment once every three to six months and enjoy the immense number of benefits which come with it.If you book your professional cleaning session with our cleaning company,you are guaranteed to receivethe best price-to-performance ratio you can find in East Finchley.
Professional cleaning is here to rock your world
Your house craves a good cleaning and even you can notice it. This is because, even though you clean it to some extent on a weekly basis, there are still things which should be done, in order to reach the ultimate level of cleanliness.
Professional cleaning comes to the rescue and saves your day with its potent detergents and powerful cleaning machines. The cleaning products and the cutting-edge technology come straight from the manufacturer and we can guarantee it works in your benefit.
Cleaning Services
Price
Regular Cleaning

£

16/h

Deep/Sanitasion Cleaning

£

18/h

Bedroom Carpet Cleaning

£

4

Kitchen Cleaning

£

18
Frequently Asked Questions
1. What type of items and surfaces can best benefit from a Professional cleaning service?
Essentially, all types of surfaces and items can undergo a deep cleaning procedure. Our cleaning technicians are very well-trained and prepared to design the cleaning treatment to fit the cleaning requirements of your items and surfaces. We have ensured the safe providing of various deep cleaning procedures, which can't be harmful to the very surface. Items that can benefit most from a Deep cleaning service are furniture, both leather and leather-imitating, carpets, rugs, blinds, kitchen appliances, floor surfaces, etc.
2. Can professional cleaning harm the surface of my items or worsen the condition of the stain?
It can, but we will never let that happen. As mentioned above, our cleaning technicians are perfectly capable to design and apply a cleaning process that cannot, in any way, harm the surface or your possessions. As professional cleaners, it is our job to make sure the cleaning is completely harmless to both you and the designated for cleaning surface. Moreover, all cleaning materials and substances that we use are completely organic and environment friendly. There is absolutely no danger of harmful fume release or toxins of any kind.
3. How is professional cleaning different than regular cleaning?
Deep cleaning is essentially a more thorough and precise cleaning process. It differs greatly from regular cleaning, as it requires a more complex set of cleaning procedures to remove even the most stubborn of stains and spots. The cleaning equipment required for a deep cleaning is also a specific one and all of our cleaning staff know how to operate and use it correctly.
Hot water extraction bringing back the life in your carpets and rugs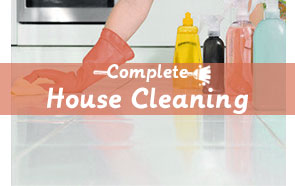 Your vacuum cleaner, for example, although powerful and faithful, cannot compare to our professional vacuum cleaners with Hot water extraction feature. This is by far, the most effective way in which you can clean your carpets.
We are the only ones offering it in East Finchley. It successfully removes the dust and dirt accumulated between the fibers of your carpet. Another thing, which doesn't come close to our professional equipment is the cleaning products you use.
The ones we utilize are for professional use only and their formulas are with a higher concentration than the ones available over the counter. This ensures that they get the job done in no time at all and our customers are content and pleased by the results we achieve.If you are a resident of East Finchley give us a call and book your first professional cleaning appointment this week.