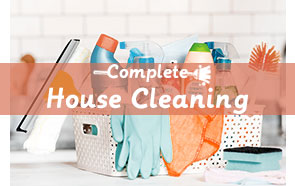 We don't care whether your cupboards need dusting or the windows in your office need wiping. What we care about is removing the dirt, dust and stains anytime, anyplace.
Our cleaning company is based in Anerley, Penge. We founded it more than five years ago and we believe in the maxim that no service is good enough if the client isn't happy. That's why we aim at pleasing our clients at all times, without exceptions.
We are supplied with professionals equipment and we guarantee that our professional cleaning services are the best in Anerley, Penge.
Choosing us is like buying a diamond ring for your wife
We will alleviate you of all of your worries. All you need to do is call us and set up an appointment. We will come to your property and diligently clean it using our own cleaning tools and materials.
Our technicians will scrub polish every room of your home top to bottom. Not a single inch will be neglected. You won't find a more thorough service in Anerley, Penge than ours.
We take great pride in our professional steam cleaning machine with which we can steam clean your carpets, upholstery and curtains. But our machine is applicable in office areas.
Cleaning Services
Price
Regular Cleaning

£

16/h

Deep/Sanitasion Cleaning

£

18/h

Bedroom Carpet Cleaning

£

4

Kitchen Cleaning

£

18
Frequently Asked Questions
1. What type of items and surfaces can best benefit from a Professional cleaning service?
Essentially, all types of surfaces and items can undergo a deep cleaning procedure. Our cleaning technicians are very well-trained and prepared to design the cleaning treatment to fit the cleaning requirements of your items and surfaces. We have ensured the safe providing of various deep cleaning procedures, which can't be harmful to the very surface. Items that can benefit most from a Deep cleaning service are furniture, both leather and leather-imitating, carpets, rugs, blinds, kitchen appliances, floor surfaces, etc.
2. Can professional cleaning harm the surface of my items or worsen the condition of the stain?
It can, but we will never let that happen. As mentioned above, our cleaning technicians are perfectly capable to design and apply a cleaning process that cannot, in any way, harm the surface or your possessions. As professional cleaners, it is our job to make sure the cleaning is completely harmless to both you and the designated for cleaning surface. Moreover, all cleaning materials and substances that we use are completely organic and environment friendly. There is absolutely no danger of harmful fume release or toxins of any kind.
3. How is professional cleaning different than regular cleaning?
Deep cleaning is essentially a more thorough and precise cleaning process. It differs greatly from regular cleaning, as it requires a more complex set of cleaning procedures to remove even the most stubborn of stains and spots. The cleaning equipment required for a deep cleaning is also a specific one and all of our cleaning staff know how to operate and use it correctly.
We clean as good as your grandmother cooks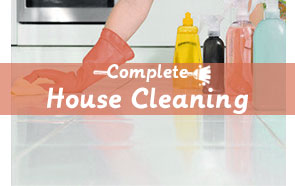 We offer the best professional cleaning services and we'll stay as long as we have to in order deliver what we offer. Our services are available in Anerley, Penge and we can operate in houses and apartments, as well as in offices.
The size of your property doesn't matter – what matters is that we'll remove every germ and bacteria. If you choose our regular professional cleaning services, you'll forget what accumulation of dust looked like. Our professional cleaning services are the best in Anerley, Penge.
Our technicians are experienced and they are equipped with personal cleaning garments which protect them form bacteria and germs. They have clean criminal records and will be happy to alleviate you of your chores.
Our company is using only Eco-friendly cleaning products because we believe that protecting the environment is just as important as defeating bacteria. Book our professional cleaning services now.