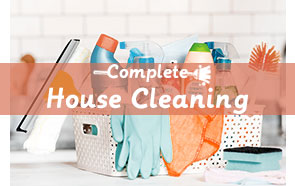 If there is something that can be done later, then it is the cleaning of your home. At our company, we are fully aware of this fact and invite you to put an end to the constant procrastinating by booking our professional cleaning available all over Mill Hill.
In order to deliver a reliable cleaning solution to our busy customers, we have created a service that includes comprehensive cleaning of every area in a property. Whether we need to sanitise your home or ensure healthy office environment for your employees, we are flexible enough to meet all of your requirements.
Reliability and professionalism
Established several years ago in Mill Hill, our company has already accomplished numerous cleaning projects and made hundreds of people satisfied. This couldn't be the other way round because we listen intently to every request and always deliver much more than a standard cleaning service.
We believe that every property demands a unique cleaning approach, therefore, all cleaners in our team are individually selected and possess the necessary professional qualification to deliver adequate cleaning solutions and exceptional standards of cleanliness.
They will give your home the attention it deserves, cleaning precisely every room. For your convenience, our responsive operatives are able to work also as per your request, so don't hesitate to share your preferences with our customer care agents in advance.
Cleaning Services
Price
Regular Cleaning

£

16/h

Deep/Sanitasion Cleaning

£

18/h

Bedroom Carpet Cleaning

£

4

Kitchen Cleaning

£

18
Frequently Asked Questions
1. What type of items and surfaces can best benefit from a Professional cleaning service?
Essentially, all types of surfaces and items can undergo a deep cleaning procedure. Our cleaning technicians are very well-trained and prepared to design the cleaning treatment to fit the cleaning requirements of your items and surfaces. We have ensured the safe providing of various deep cleaning procedures, which can't be harmful to the very surface. Items that can benefit most from a Deep cleaning service are furniture, both leather and leather-imitating, carpets, rugs, blinds, kitchen appliances, floor surfaces, etc.
2. Can professional cleaning harm the surface of my items or worsen the condition of the stain?
It can, but we will never let that happen. As mentioned above, our cleaning technicians are perfectly capable to design and apply a cleaning process that cannot, in any way, harm the surface or your possessions. As professional cleaners, it is our job to make sure the cleaning is completely harmless to both you and the designated for cleaning surface. Moreover, all cleaning materials and substances that we use are completely organic and environment friendly. There is absolutely no danger of harmful fume release or toxins of any kind.
3. How is professional cleaning different than regular cleaning?
Deep cleaning is essentially a more thorough and precise cleaning process. It differs greatly from regular cleaning, as it requires a more complex set of cleaning procedures to remove even the most stubborn of stains and spots. The cleaning equipment required for a deep cleaning is also a specific one and all of our cleaning staff know how to operate and use it correctly.
Flexible professional cleaning services in Mill Hill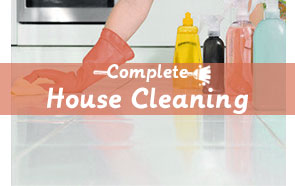 Choose our company and we will deliver you a service that you won't hesitate to book again. We are fully aware of the fact that you would like get great value for your money and will surprise you with outstanding cleaning results. From us you can expect personal attention, a proper cleaning solution and the most important, peace of mind.
For your convenience, we are open 7 days per week and our prices are within the reasonable limits. If you need any additional information, don't hesitate to contact us. We have plenty of obliging call centre agents, available to assist you whenever you wish. Discuss with them your preferences and they will provide you with a cleaning solution accordingly.