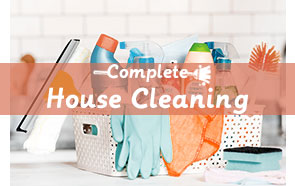 Have you ever noticed how good the houses in your favorite TV show look. Do you often find yourself wanting to live in one of them? We have a better solution which does not involve you flying thousands of kilometers in order to achieve it.
Your house can look and feel like one of those fancy TV set houses if only you give professional cleaning a try and see just how good our cleaning teams actually are. We never fail to pleasantly surprise our customers and we want you to be our next happy client.
The professional cleaning performed by professionals
We are closer to you than you might think. We work in Rotherhithe and the area and we have been in the professional cleaning field for more than a decade now. This has given us the opportunity to establish some strong bonds with both partners and customers.
People trust us, because they have seen the level of professionalism with their own eyes and they know how good we are at our job. We love what we do and we do what we love – this inevitably shows in our professional cleaning performance which is on a stellar level every time.
Cleaning Services
Price
Regular Cleaning

£

16/h

Deep/Sanitasion Cleaning

£

18/h

Bedroom Carpet Cleaning

£

4

Kitchen Cleaning

£

18
Frequently Asked Questions
1. What type of items and surfaces can best benefit from a Professional cleaning service?
Essentially, all types of surfaces and items can undergo a deep cleaning procedure. Our cleaning technicians are very well-trained and prepared to design the cleaning treatment to fit the cleaning requirements of your items and surfaces. We have ensured the safe providing of various deep cleaning procedures, which can't be harmful to the very surface. Items that can benefit most from a Deep cleaning service are furniture, both leather and leather-imitating, carpets, rugs, blinds, kitchen appliances, floor surfaces, etc.
2. Can professional cleaning harm the surface of my items or worsen the condition of the stain?
It can, but we will never let that happen. As mentioned above, our cleaning technicians are perfectly capable to design and apply a cleaning process that cannot, in any way, harm the surface or your possessions. As professional cleaners, it is our job to make sure the cleaning is completely harmless to both you and the designated for cleaning surface. Moreover, all cleaning materials and substances that we use are completely organic and environment friendly. There is absolutely no danger of harmful fume release or toxins of any kind.
3. How is professional cleaning different than regular cleaning?
Deep cleaning is essentially a more thorough and precise cleaning process. It differs greatly from regular cleaning, as it requires a more complex set of cleaning procedures to remove even the most stubborn of stains and spots. The cleaning equipment required for a deep cleaning is also a specific one and all of our cleaning staff know how to operate and use it correctly.
The best cleaning experience in Rotherhithe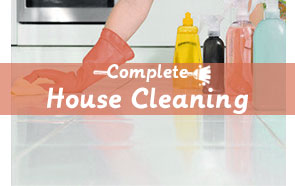 Our company is used to impressing our customers and being extremely flexible in our cleaning performance. Our cleaning teams, consisting of highly trained cleaning experts, are going to cater to you and take your preferences in consideration.
The professional cleaning we perform in Rotherhithe starts with initial free estimation, so that our cleaning techs can pick the most suitable cleaning technique and treatment for your furniture. Once this is out of the way, they begin the real cleaning.
On their checklist they have floor scrubbing, mopping, and polishing, kitchen counter tops degreasing, and cleaning the inside of your oven. Proper vacuuming is the real star, since it safely removes all the dust and dirt stuck deep between the fibers of our carpet.
Give us a call and schedule your first professional cleaning session this week – we can't wait to see you!