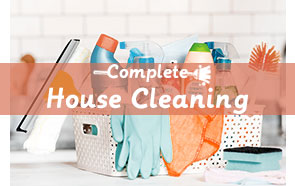 Nothing comes close to professional cleaning. Everybody knows this and there is a reason why mainstream products and methods often don't give the desired results. And you are left with your high expectations which don't come close to reality.
Even though, they are quite powerful, store sold cleaning products, machines and detergents are not designed to give you the complete cleaning experience your house deserves. They can only be a temporary solution to a permanent problem.
What you need is a professional touch combined with the superior power of professional cleaning products. The two aspects complement each other to form the strongest bond known in the cleaning world. Upper Edmonton has a new cleaning star and we can't wait to impress you.
If you want to transform your house, give professional cleaning a try
Our professional cleaning experts are available for booking in Upper Edmonton seven days per week and they are ready to give you the professional cleaning experience you deserve. They are not afraid to work hard and thoroughly clean your whole house.
Usually a single session can take anywhere between three and five hours, and the cleaning team we send to your house is prepared to cover every room of our house. Every cleaning technicians cleans one room, so that they can clean every cranny and every nook.
Cleaning Services
Price
Regular Cleaning

£

16/h

Deep/Sanitasion Cleaning

£

18/h

Bedroom Carpet Cleaning

£

4

Kitchen Cleaning

£

18
Frequently Asked Questions
1. What type of items and surfaces can best benefit from a Professional cleaning service?
Essentially, all types of surfaces and items can undergo a deep cleaning procedure. Our cleaning technicians are very well-trained and prepared to design the cleaning treatment to fit the cleaning requirements of your items and surfaces. We have ensured the safe providing of various deep cleaning procedures, which can't be harmful to the very surface. Items that can benefit most from a Deep cleaning service are furniture, both leather and leather-imitating, carpets, rugs, blinds, kitchen appliances, floor surfaces, etc.
2. Can professional cleaning harm the surface of my items or worsen the condition of the stain?
It can, but we will never let that happen. As mentioned above, our cleaning technicians are perfectly capable to design and apply a cleaning process that cannot, in any way, harm the surface or your possessions. As professional cleaners, it is our job to make sure the cleaning is completely harmless to both you and the designated for cleaning surface. Moreover, all cleaning materials and substances that we use are completely organic and environment friendly. There is absolutely no danger of harmful fume release or toxins of any kind.
3. How is professional cleaning different than regular cleaning?
Deep cleaning is essentially a more thorough and precise cleaning process. It differs greatly from regular cleaning, as it requires a more complex set of cleaning procedures to remove even the most stubborn of stains and spots. The cleaning equipment required for a deep cleaning is also a specific one and all of our cleaning staff know how to operate and use it correctly.
Deep cleaning on a whole new level is now available in Upper Edmonton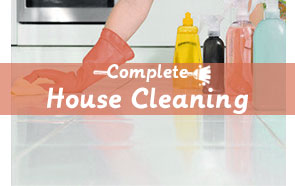 Using the most powerful cleaning supplies, our cleaning technicians are able to polish your whole house in no time at all. This cleaning service is so deep, that it leaves your house clean and freshly smelling for weeks on end.
Give us a call today and book your first professional cleaning session this week. Or even today, since we can offer you same day service as well. Our assertive employees can help you pick the most convenient for you day of the week to perform the cleaning session.
We work seven days per week and we can be very flexible with our working ours. Furthermore, a weekend appointment will cost you the same amount of money as a regular work day one.