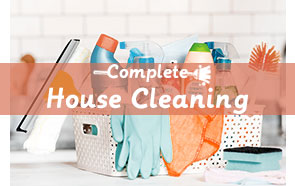 We would like to provide you with a high quality professional cleaning service that will knock your socks off. Our cleaners will come to your home and provide you with the best thorough cleaning of your home anyone has ever seen.
We are one of the best in the industry and unlike our competition who have set their price through the roof, we make sure that everyone can make use of our services no matter how humble their income is.
If you are sick of losing your patients over chores that keep piling up and it appears that there is no end to them, then contact us and will provide you with someone who will take care of them once and for all, or at least make them disappear temporarily every once and awhile.
This is how we do it
When a customer contacts us, customer support immediately turns their full attention to them, executing the whole procedure. A list of the services in Euston, Camden Town we offer will be provided to the customer along with any questions and advices that might pop up. Once the client selects the options they would like, professional cleaners will be sent to their home.
From this point, every house chore falls from the hands of the client into the hands of the professional cleaners who will go over the home, cleaning it up with the speed of light. There won't be a corner untouched, a vase that hasn't been dusted and rubbish that hasn't been thrown away. From bed sheets to bathroom tiles – everything will be spotless. This is how we do it when it comes to Euston, Camden Town
Cleaning Services
Price
Regular Cleaning

£

16/h

Deep/Sanitasion Cleaning

£

18/h

Bedroom Carpet Cleaning

£

4

Kitchen Cleaning

£

18
Frequently Asked Questions
1. What type of items and surfaces can best benefit from a Professional cleaning service?
Essentially, all types of surfaces and items can undergo a deep cleaning procedure. Our cleaning technicians are very well-trained and prepared to design the cleaning treatment to fit the cleaning requirements of your items and surfaces. We have ensured the safe providing of various deep cleaning procedures, which can't be harmful to the very surface. Items that can benefit most from a Deep cleaning service are furniture, both leather and leather-imitating, carpets, rugs, blinds, kitchen appliances, floor surfaces, etc.
2. Can professional cleaning harm the surface of my items or worsen the condition of the stain?
It can, but we will never let that happen. As mentioned above, our cleaning technicians are perfectly capable to design and apply a cleaning process that cannot, in any way, harm the surface or your possessions. As professional cleaners, it is our job to make sure the cleaning is completely harmless to both you and the designated for cleaning surface. Moreover, all cleaning materials and substances that we use are completely organic and environment friendly. There is absolutely no danger of harmful fume release or toxins of any kind.
3. How is professional cleaning different than regular cleaning?
Deep cleaning is essentially a more thorough and precise cleaning process. It differs greatly from regular cleaning, as it requires a more complex set of cleaning procedures to remove even the most stubborn of stains and spots. The cleaning equipment required for a deep cleaning is also a specific one and all of our cleaning staff know how to operate and use it correctly.
Reliability and satisfaction
It is our duty to make sure that there isn't a single client who is left even slightly unpleased by the choice they have made. Our number one priority is to leave every single person that comes to us for our professional cleaning service, 100 percent satisfied with the choice they have made. There is no excuse on behalf of our team for a disappointed client. We provide our services in Euston, Camden Town in Euston, Camden Town to you every single day of the week, that includes weekend.