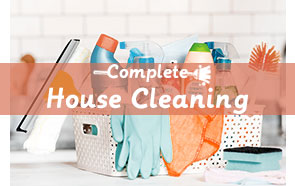 We are proud to introduce ourselves to you. We have established our company several years ago. Realizing the need of having a clean home, we have developed our company's services for professional cleaning procedures to match our clients' needs and requirements.
With our professional cleaning services your property will restore its initial sparkling look. We know what is best for you and for your home. You deserve to enjoy your free time and your clean home to the fullest. Let us provide you with both. While we clean make the best of your time and after we finish cleaning take delight in your pristine residence.
More than efficient professional cleaning procedures in Putney
Our services include full cleaning within the property. However, if you need just a specific area or room to be cleaned, it causes no problem to us. We work according to your desires.
When we come to your home we will start with cobwebbing, wiping the dust off of every surface and cleaning the most unreachable (at first sight) areas. We will gently polish all the furniture and domestic appliances. The blinds and windows sills, moldings ans woodwork, baseboards, lamps and lampshades, frames will be carefully and efficiently dusted. We will thoroughly sweep, vacuum and mop all of the floors within the rooms and hallways. All sinks, tub and tiles will be deeply scrubbed and disinfected. The counters and fixtures will be cleaned.
Cleaning Services
Price
Regular Cleaning

£

16/h

Deep/Sanitasion Cleaning

£

18/h

Bedroom Carpet Cleaning

£

4

Kitchen Cleaning

£

18
Frequently Asked Questions
1. What type of items and surfaces can best benefit from a Professional cleaning service?
Essentially, all types of surfaces and items can undergo a deep cleaning procedure. Our cleaning technicians are very well-trained and prepared to design the cleaning treatment to fit the cleaning requirements of your items and surfaces. We have ensured the safe providing of various deep cleaning procedures, which can't be harmful to the very surface. Items that can benefit most from a Deep cleaning service are furniture, both leather and leather-imitating, carpets, rugs, blinds, kitchen appliances, floor surfaces, etc.
2. Can professional cleaning harm the surface of my items or worsen the condition of the stain?
It can, but we will never let that happen. As mentioned above, our cleaning technicians are perfectly capable to design and apply a cleaning process that cannot, in any way, harm the surface or your possessions. As professional cleaners, it is our job to make sure the cleaning is completely harmless to both you and the designated for cleaning surface. Moreover, all cleaning materials and substances that we use are completely organic and environment friendly. There is absolutely no danger of harmful fume release or toxins of any kind.
3. How is professional cleaning different than regular cleaning?
Deep cleaning is essentially a more thorough and precise cleaning process. It differs greatly from regular cleaning, as it requires a more complex set of cleaning procedures to remove even the most stubborn of stains and spots. The cleaning equipment required for a deep cleaning is also a specific one and all of our cleaning staff know how to operate and use it correctly.
Your home in Putney needs our professional cleaning procedures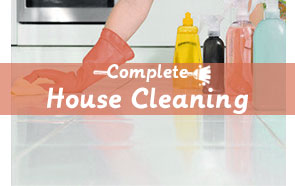 We hire only skilled and diligent workers. With their desire to clean, they are able to leave you breathless. You will not be able to believe your eyes after you see what they have done to your property. All of the materials and detergents our cleaners use are of the best quality and absolutely non-harmful and free of toxins. We have been using them since our establishment and we can assure you that our equipment is efficient and safe.
Get in touch with our company for professional cleaning services from Mondays through Sundays. With us you will believe in miracles. Top quality and sparkling cleanliness guaranteed.