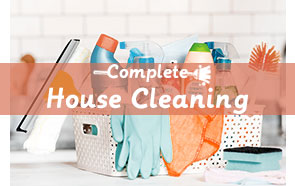 Have you ever wondered why your house does not resemble the houses you see in every interior design magazine or catalog? Or why you are never able to make it look as good as you would like it to look?
The reason why this is happening is very simple – you have neither the capacity, nor the means to make it look this way. Even though you use the seemingly powerful cleaning products you buy from the store, the are not potent enough to elevate your house to that level.
Luckily, our company is here to help you make your house as clean and cozy as possible. Without making an effort, you are going to have a sparkling clean house which you can enjoy to the fullest.
Professional cleaning is not only for professionals
Now you have the opportunity to try professional cleaning yourself and experience first-hand just how stunning the results are. In our sessions we use powerful cleaning detergents which are strong enough to deep clean between the fibers of your furniture pieces.
There is a reason why they are called professional cleaning products. Due to the concentrated formulas the have, they are not safe for everyday use. They can't be found in the store and you can see the results only when you book our cleaning session.
Cleaning Services
Price
Regular Cleaning

£

16/h

Deep/Sanitasion Cleaning

£

18/h

Bedroom Carpet Cleaning

£

4

Kitchen Cleaning

£

18
Frequently Asked Questions
1. What type of items and surfaces can best benefit from a Professional cleaning service?
Essentially, all types of surfaces and items can undergo a deep cleaning procedure. Our cleaning technicians are very well-trained and prepared to design the cleaning treatment to fit the cleaning requirements of your items and surfaces. We have ensured the safe providing of various deep cleaning procedures, which can't be harmful to the very surface. Items that can benefit most from a Deep cleaning service are furniture, both leather and leather-imitating, carpets, rugs, blinds, kitchen appliances, floor surfaces, etc.
2. Can professional cleaning harm the surface of my items or worsen the condition of the stain?
It can, but we will never let that happen. As mentioned above, our cleaning technicians are perfectly capable to design and apply a cleaning process that cannot, in any way, harm the surface or your possessions. As professional cleaners, it is our job to make sure the cleaning is completely harmless to both you and the designated for cleaning surface. Moreover, all cleaning materials and substances that we use are completely organic and environment friendly. There is absolutely no danger of harmful fume release or toxins of any kind.
3. How is professional cleaning different than regular cleaning?
Deep cleaning is essentially a more thorough and precise cleaning process. It differs greatly from regular cleaning, as it requires a more complex set of cleaning procedures to remove even the most stubborn of stains and spots. The cleaning equipment required for a deep cleaning is also a specific one and all of our cleaning staff know how to operate and use it correctly.
Lower Edmonton based company claims to know how to change your life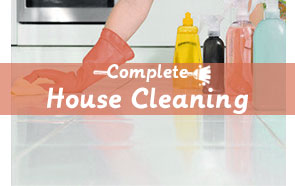 The professional cleaning products shouldn't be used too often, because they are quite strong, and this is why we advise you to schedule a professional cleaning appointment once a month tops.
Also,after a professional cleaning, your house is going to remain clean for longer. Because we use professional detergents, the effect of them ends to last so much longer than the one from regular cleaning products.
If anything from what you have just read has sparked your interest towards our company, don't hesitate to give us a call today. Feel free to ask our call center representatives anything professional cleaning related and they will be more than happy to respond to every single question.