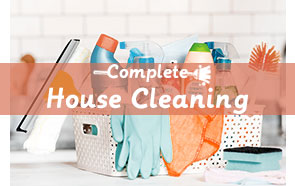 Professional cleaning might be the missing piece in your puzzle. It has been there for the longest time, right before our eyes, and yet you have never noticed it. Now is the time to finally give it a chance and see just how effective it really is.
Our cleaning company can offer you e wide variety of cleaning services and one of them is the professional cleaning one. It is one of the most popular in Colindale, Kingsbury, since it gives instant results and it tends to last longer than most of them.
Professional cleaning is the key to true happiness
We have spent long years in the cleaning field and we have worked with man different people in the course of time. This has taught us to be much more flexible and assertive when it comes to satisfying your needs and meeting your expectations.
Now we are able to give you the professional cleaning you deserve and show you just how good a deep cleaned house can feel, smell and look. Admit it, you have also wanted to have a house which looks like it has just emerged from an interior design magazine.
Cleaning Services
Price
Regular Cleaning

£

16/h

Deep/Sanitasion Cleaning

£

18/h

Bedroom Carpet Cleaning

£

4

Kitchen Cleaning

£

18
Frequently Asked Questions
1. What type of items and surfaces can best benefit from a Professional cleaning service?
Essentially, all types of surfaces and items can undergo a deep cleaning procedure. Our cleaning technicians are very well-trained and prepared to design the cleaning treatment to fit the cleaning requirements of your items and surfaces. We have ensured the safe providing of various deep cleaning procedures, which can't be harmful to the very surface. Items that can benefit most from a Deep cleaning service are furniture, both leather and leather-imitating, carpets, rugs, blinds, kitchen appliances, floor surfaces, etc.
2. Can professional cleaning harm the surface of my items or worsen the condition of the stain?
It can, but we will never let that happen. As mentioned above, our cleaning technicians are perfectly capable to design and apply a cleaning process that cannot, in any way, harm the surface or your possessions. As professional cleaners, it is our job to make sure the cleaning is completely harmless to both you and the designated for cleaning surface. Moreover, all cleaning materials and substances that we use are completely organic and environment friendly. There is absolutely no danger of harmful fume release or toxins of any kind.
3. How is professional cleaning different than regular cleaning?
Deep cleaning is essentially a more thorough and precise cleaning process. It differs greatly from regular cleaning, as it requires a more complex set of cleaning procedures to remove even the most stubborn of stains and spots. The cleaning equipment required for a deep cleaning is also a specific one and all of our cleaning staff know how to operate and use it correctly.
Some text here Colindale, Kingsbury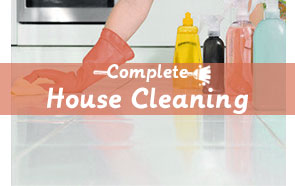 You have the chance to transform your house in this way with our service. It brings back the true colors of your furniture and makes them shine brightly like new. They might even look better than the day you bought them.
This is a cleaning procedure which is best to be done once a month or perhaps every three months. You don't have to wait till spring to book it – you deserve a clean house every day. It deeply penetrates the textures and fabrics of your furniture and gets rid of all dirt stuck there.
We work seven days per week and there are cleaning teams available for booking at all times. If you give us a call today you can book a same day professional cleaning service in Colindale, Kingsbury. Or you can choose the most suitable day for our cleaning service, since we won't charge you extra for a weekend appointment.