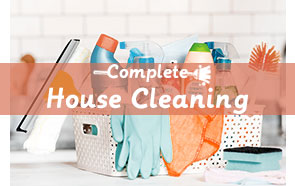 Let me draw you a picture. You have a beautiful two-story house in Chiswick, Gunnersbury, you have two wonderful children and a dog. You work so much that you barely have time to eat before you hit the bed.
You realize how important the cleanness of your house is for you and your family but you travel so much that you don't have the time to do it properly on a regular basis, enough to keep your family members away from dust and bacteria.
We have an offer you can't resist! Professional cleaning service, done regularly, according to your needs. Done by us with great care and amazing final results. We can keep your home clean and tidy and you don't have to worry about water drops on the mirror and dust on the TV anymore.
We take it from here
Once you hire us for a regular cleaning or any other professional cleaning service, you can stop spending your money on expensive detergents that just fill up the space in your home. We will come prepared with all the cleaning gear you can imagine, we will be ready for whatever the dirty corners of your home hide.
We will clean every nook and cranny and we will definitely make your home look spic-and-span. We have high-tech equipment and we use the most modern cleaning techniques. We simply are professionals. Once you see our collection or cleaning accessories, Eco-friendly detergents and how we put them into action, you will be convinced of it.
Cleaning Services
Price
Regular Cleaning

£

16/h

Deep/Sanitasion Cleaning

£

18/h

Bedroom Carpet Cleaning

£

4

Kitchen Cleaning

£

18
Frequently Asked Questions
1. What type of items and surfaces can best benefit from a Professional cleaning service?
Essentially, all types of surfaces and items can undergo a deep cleaning procedure. Our cleaning technicians are very well-trained and prepared to design the cleaning treatment to fit the cleaning requirements of your items and surfaces. We have ensured the safe providing of various deep cleaning procedures, which can't be harmful to the very surface. Items that can benefit most from a Deep cleaning service are furniture, both leather and leather-imitating, carpets, rugs, blinds, kitchen appliances, floor surfaces, etc.
2. Can professional cleaning harm the surface of my items or worsen the condition of the stain?
It can, but we will never let that happen. As mentioned above, our cleaning technicians are perfectly capable to design and apply a cleaning process that cannot, in any way, harm the surface or your possessions. As professional cleaners, it is our job to make sure the cleaning is completely harmless to both you and the designated for cleaning surface. Moreover, all cleaning materials and substances that we use are completely organic and environment friendly. There is absolutely no danger of harmful fume release or toxins of any kind.
3. How is professional cleaning different than regular cleaning?
Deep cleaning is essentially a more thorough and precise cleaning process. It differs greatly from regular cleaning, as it requires a more complex set of cleaning procedures to remove even the most stubborn of stains and spots. The cleaning equipment required for a deep cleaning is also a specific one and all of our cleaning staff know how to operate and use it correctly.
We care for the residents of Chiswick, Gunnersbury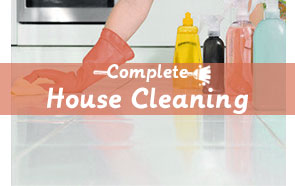 We can totally make this happen. Call us and our incredibly friendly workers will respond to your needs anywhere in Chiswick, Gunnersbury. We work seven days a week. We have a flexible working schedule and affordable prices. What more does one need?
We care about your home and we will take a good care of it. There is nothing we can't do, so trust us and let us perform a professional cleaning of a lifetime! Once you do, your life will become easier and our family will have won a new happy member!