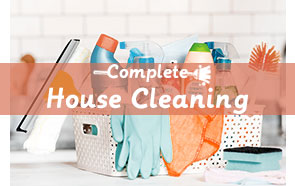 Provide your home with healthier living environment with our professional cleaning services in Mayfair, Marylebone. We clean, sanitise and disinfect all surfaces and areas within your property from top to bottom. If you call us, we will tailor an appointment that fits your schedule, no matter whether it be daily, weekly, monthly or quarterly. For a very reasonable price we will complete all of your cleaning needs in a very short time.
Save yourself the trouble with cleaning. We would be glad if you let us do it instead of you. We care about your health and clean home. Let us give it to you. Our cleaners know how exactly to get rid of all kind of dirt, grime and dust. They will diligently get their job done.
Competent professional cleaning services in Mayfair, Marylebone
It is not a coincidence that our cleaning teams are the best available in Mayfair, Marylebone. They have long years of experience behind their backs. Over these years, they have managed to get to know various types of cleaning methods and procedures. They know which one is most appropriate for each surface. With a professional touch they will gently and carefully clean and polish any area.
With such professionals it is easy to get the cleaning done. That is why we count on them for amazing performance. They do not consider the cleaning as some tedious domestic duty, they do it with pleasure. This might be another reason because of which we are leaders in this professional cleaning field. If cleaners were given gold medals for every satisfied client, they would already have thousands.
Cleaning Services
Price
Regular Cleaning

£

16/h

Deep/Sanitasion Cleaning

£

18/h

Bedroom Carpet Cleaning

£

4

Kitchen Cleaning

£

18
Frequently Asked Questions
1. What type of items and surfaces can best benefit from a Professional cleaning service?
Essentially, all types of surfaces and items can undergo a deep cleaning procedure. Our cleaning technicians are very well-trained and prepared to design the cleaning treatment to fit the cleaning requirements of your items and surfaces. We have ensured the safe providing of various deep cleaning procedures, which can't be harmful to the very surface. Items that can benefit most from a Deep cleaning service are furniture, both leather and leather-imitating, carpets, rugs, blinds, kitchen appliances, floor surfaces, etc.
2. Can professional cleaning harm the surface of my items or worsen the condition of the stain?
It can, but we will never let that happen. As mentioned above, our cleaning technicians are perfectly capable to design and apply a cleaning process that cannot, in any way, harm the surface or your possessions. As professional cleaners, it is our job to make sure the cleaning is completely harmless to both you and the designated for cleaning surface. Moreover, all cleaning materials and substances that we use are completely organic and environment friendly. There is absolutely no danger of harmful fume release or toxins of any kind.
3. How is professional cleaning different than regular cleaning?
Deep cleaning is essentially a more thorough and precise cleaning process. It differs greatly from regular cleaning, as it requires a more complex set of cleaning procedures to remove even the most stubborn of stains and spots. The cleaning equipment required for a deep cleaning is also a specific one and all of our cleaning staff know how to operate and use it correctly.
Champions in professional cleaning services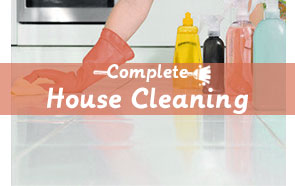 It is not an easy to task to keep leading positions during so many years. Thanks to our motivation and willingness to always give you best results, we can confidently say that somehow we have managed to hold our ground.
We are already impatient to prove our professionalism and quality performance to you. Give us a call and allow us to come and provide your home with the most outstanding results. From Mondays though Sundays we are waiting for you. Call us.