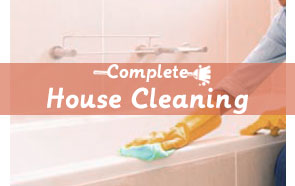 Our company is based in Bow, Mile End and for years now we have been delivering to our clients house cleaning services of tremendous value.
Trust us and we will bring back the comfort and the cleanliness in your home, making it the ideal place to return to after a long week at work.
Outstanding house cleaning services, 100 percent satisfaction guarantee
We have huge experience in our field and we understand the needs of every single client. We always work to ensure perfect results and your complete satisfaction.
We offer individual house cleaning solutions based on your needs and cleaning preferences. We combine our high standards in cleaning with your wishes and we work accordingly.
House Cleaning Prices Bow, Mile End E3
Domestic Cleaning Services
Price
Regular Cleaning

£

16/h

Weekly Cleaning

£

16/h

Monthly Cleaning

£

16/h

One Off Cleaning

£

16/h
You could hardly find another company in Bow, Mile End being so flexible as to offer a diversity of cleaning options designed specially for your very own household.
Frequently Asked Questions
How much does Complete House Cleaning's house cleaning service cost?
We know that every home has its own features and this is why every house cleaning rate is individually based. Things which will have an effect on the quote mainly include the type of your property, its size, number of rooms, how frequent you would like our housekeepers to visit you, etc. If you would like to get a more accurate no-obligation quotation, you can always get in touch with us and we will estimate your house cleaning service. Till then, we can assure you that with our economical pricing system, the final rate will feel like paying for a song.
Is there any difference between Complete House Cleaning's cleaning services and another company's cleaning services?
Our company has many years of experience in the cleaning business. We have concentrated our powers and knowledge in the house cleaning services. This is what we are best at! We clean hundreds of private homes across London. All of us at our company realise that we are supposed to gain and keep our customers' trust, this is why we put our hearts and souls into each cleaning session we undertake. We always clean thoroughly while taking into account your individual needs and requirements. We care about our customers and their homes. We truly believe that this is what makes us stand out from the crowd.
How many people will come to my home to do the cleaning?
We send as many cleaners as necessary to deal with the chores, depending on the mess and how big your home is. Usually, it is a team of two. On quite rare occasions, we can send three housekeepers or one cleaner. If your home is too small, there is no need to send more people because one person might be able to do the job quickly and efficiently just as well.
Excellent customer reviews every time we clean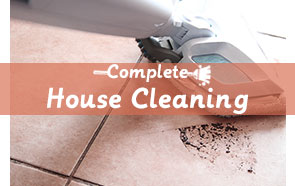 Our standard house cleaning checklist comprises the following services:
vacuuming of all living and sleeping areas, wiping every surface and every piece of furniture, meticulous cleaning of kitchens (scrubbing,sinks, wiping kitchen appliances, removing grime and mold from surfaces), paying special attention to bathrooms (cleaning tiles, faucets, showers and/or bathtubs, wiping mirrors, towel racks, etc.).
As part of the final touch we empty the waste bins and make up the beds with new sheets. We are happy to do anything upon request so simply notify us what you expect.
Our housekeepers are experienced and highly-qualified and will make your home sparkling clean and shiny.
They will start working on time and will clean your home with top quality cleaning products and professional equipment. They will spare no efforts to deliver the clean that works for you.
Have no doubts in choosing our team of cleaning experts. We always work to ensure the immaculate condition of your home and your complete satisfaction.
We are the cleaning company in Bow, Mile End to choose if you need someone responsible to take care of your home.
We invite you to contact us now and benefit from our highly professional house cleaning assistance.