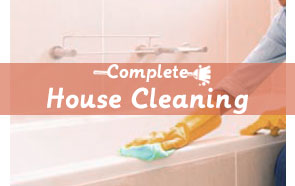 You need an assistance with cleaning but you cannot choose among all of the companies in Chiswick, Gunnersbury? Choose wisely. We offer you our services. The most professional cleaners work with us. The most reasonable pricing system is offered by us. The most efficient cleaning materials are provided by us. Can another house cleaning provider impress you more?
What differ us from other house cleaning companies is that we will clean your home in a way we would clean our own. We cannot skip to do some chore or pretend to do another. We promise that we will clean from top to bottom, from left to right, thoroughly and properly. Your home will be dust- and dirt-free. We can assure you of our efficiency and productivity.
House Cleaning Prices Chiswick, Gunnersbury W4
Domestic Cleaning Services
Price
Regular Cleaning

£

16/h

Weekly Cleaning

£

16/h

Monthly Cleaning

£

16/h

One Off Cleaning

£

16/h
Top notch house cleaning services
We founded our company offering house cleaning services several years ago in Chiswick, Gunnersbury. We are proud employers of the most skilled and diligent people who we call partners. All of the teams consist of vetted and certified cleaners who know how to deliver outstanding performance when cleaning your house. With their vast experience and knowledge you can freely entrust your home to them. You will not regret it.
We have detailed check list which helps us perform even better. Starting with dusting (windowsills, doors, blinds, fixtures, ceiling fans, woodwork, baseboards, cupboards and etc.), cobwebbing, cleaning floors to finally emptying trash cans and clean ashtrays. Just before we leave your house in your hands, we will get rid of any unpleasant smells and will sanitise the whole property. Thanks to our housekeepers you can again enjoy your healthy home.
Frequently Asked Questions
How much does Complete House Cleaning's house cleaning service cost?
We know that every home has its own features and this is why every house cleaning rate is individually based. Things which will have an effect on the quote mainly include the type of your property, its size, number of rooms, how frequent you would like our housekeepers to visit you, etc. If you would like to get a more accurate no-obligation quotation, you can always get in touch with us and we will estimate your house cleaning service. Till then, we can assure you that with our economical pricing system, the final rate will feel like paying for a song.
Is there any difference between Complete House Cleaning's cleaning services and another company's cleaning services?
Our company has many years of experience in the cleaning business. We have concentrated our powers and knowledge in the house cleaning services. This is what we are best at! We clean hundreds of private homes across London. All of us at our company realise that we are supposed to gain and keep our customers' trust, this is why we put our hearts and souls into each cleaning session we undertake. We always clean thoroughly while taking into account your individual needs and requirements. We care about our customers and their homes. We truly believe that this is what makes us stand out from the crowd.
How many people will come to my home to do the cleaning?
We send as many cleaners as necessary to deal with the chores, depending on the mess and how big your home is. Usually, it is a team of two. On quite rare occasions, we can send three housekeepers or one cleaner. If your home is too small, there is no need to send more people because one person might be able to do the job quickly and efficiently just as well.
The best decision you can make. Our house cleaning services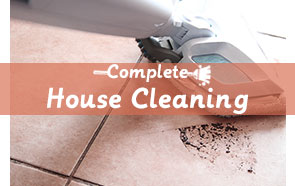 When it comes to cleaning, there is not a second opinion that we are the best house cleaning provider in Chiswick, Gunnersbury. With your punctuality and accurateness we have won recognition among countless number of satisfied clients. We know what we are capable of, let us show it to you. Your dream home is just a click away. Dial the phone number you see below and we will make you an appointment which best fits your busy schedule.