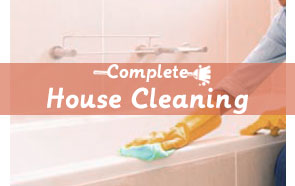 We are located in Lee, Chinbrook and our house cleaning services will appeal to anyone who needs quality, reliability, individual approach.
We have vast experience in housecleaning and we know how to keep your home in tip-top shape.
We aim at providing quality, polite and friendly service,and individual approach. We listen to your requests and we work with you to design a cleaning plan that will fit your needs and expectations.
We provide the services you want and we clean according to the high standards in our company.
House Cleaning Prices Lee, Chinbrook SE12
Domestic Cleaning Services
Price
Regular Cleaning

£

16/h

Weekly Cleaning

£

16/h

Monthly Cleaning

£

16/h

One Off Cleaning

£

16/h
We have years of experience in the field of cleaning and you can absolutely trust our professional assistance.
Splendid house cleaning service, the most reliable company in Lee, Chinbrook
With us you can rest assured your home will be in perfect condition when you come back after a long day at work.
We will precisely dust and vacuum for you, we will deeply disinfect the kitchen, cleaning cupboards,appliances, degreasing worktops,etc., we will sanitize the bathrooms, and showers, tiles, sinks will be spot cleaned and shining brightly.
We empty the waste bins, we make up the beds for you, we take care of anything and everything!
We offer additional services upon request: carpet refreshment, windows cleaning, curtains refreshment, etc.
You can choose from variety of options and we will deliver the right service for your needs.
Frequently Asked Questions
How much does Complete House Cleaning's house cleaning service cost?
We know that every home has its own features and this is why every house cleaning rate is individually based. Things which will have an effect on the quote mainly include the type of your property, its size, number of rooms, how frequent you would like our housekeepers to visit you, etc. If you would like to get a more accurate no-obligation quotation, you can always get in touch with us and we will estimate your house cleaning service. Till then, we can assure you that with our economical pricing system, the final rate will feel like paying for a song.
Is there any difference between Complete House Cleaning's cleaning services and another company's cleaning services?
Our company has many years of experience in the cleaning business. We have concentrated our powers and knowledge in the house cleaning services. This is what we are best at! We clean hundreds of private homes across London. All of us at our company realise that we are supposed to gain and keep our customers' trust, this is why we put our hearts and souls into each cleaning session we undertake. We always clean thoroughly while taking into account your individual needs and requirements. We care about our customers and their homes. We truly believe that this is what makes us stand out from the crowd.
How many people will come to my home to do the cleaning?
We send as many cleaners as necessary to deal with the chores, depending on the mess and how big your home is. Usually, it is a team of two. On quite rare occasions, we can send three housekeepers or one cleaner. If your home is too small, there is no need to send more people because one person might be able to do the job quickly and efficiently just as well.
High-end cleaning equipment, perfect results with every clean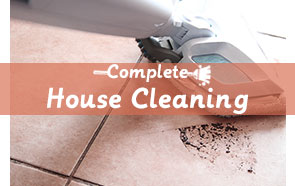 We use the most advanced cleaning methods and high-end professional equipment. We support greencleaning practices and we are proud to offer safe and eco friendly solutions for your home.
Our housekeepers are well-trained and experienced and will clean your home with care and precision.
They are reliable, trustworthy and you can rest easy knowing your home is being cleaned by the top professionals in Lee, Chinbrook.
We make sure the cleaning process is perfectly organized so there will be nothing for you to arrange prior to our cleaning visit. The work is always completed on time and the results are impressive- immaculate home, fresh and healthy atmosphere, no worries, no inconvenience at all!