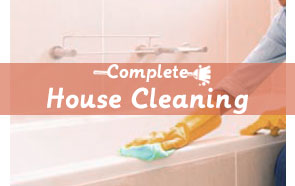 Full time career and a family sometimes does not cope well. People need to get all the help they can get, be at home or at work, we could always use a hand. We are offering house cleaning services including kitchens, bathrooms, living rooms, bedrooms etc. Our professional help is essential for the households spending less time cleaning their home. We will gladly do that for you.Most of you probably clean their houses regularly, but the cleaning you apply cannot compare with the cleaning we will provide for you. With our more than qualified cleaning technicians and responsible staff members we can guarantee full success in our cleaning endeavors.
House Cleaning Prices Finchley, Church End N3
Domestic Cleaning Services
Price
Regular Cleaning

£

16/h

Weekly Cleaning

£

16/h

Monthly Cleaning

£

16/h

One Off Cleaning

£

16/h
Over the years we have build up our trust with customers
More and more people from Finchley, Church End have become our loyal, regular clients. Our services spread throughout the whole area, we handle over a hundred houses a day and the feedback from our customers has been more than flattering. All of our cleaning technicians are trained professionals. They work with special cleaning products, eco-friendly and toxins free to ensure the safe of you and your family. Our staff has never been late for an appointment. The cleaners show up exactly on time, or a few minutes before, they are dressed in uniforms and drive a company vehicle.If the few past years have proven us anything, it is that we welcome every challenge and there hasn't been clutter or a stain that we could not handle.
Frequently Asked Questions
How much does Complete House Cleaning's house cleaning service cost?
We know that every home has its own features and this is why every house cleaning rate is individually based. Things which will have an effect on the quote mainly include the type of your property, its size, number of rooms, how frequent you would like our housekeepers to visit you, etc. If you would like to get a more accurate no-obligation quotation, you can always get in touch with us and we will estimate your house cleaning service. Till then, we can assure you that with our economical pricing system, the final rate will feel like paying for a song.
Is there any difference between Complete House Cleaning's cleaning services and another company's cleaning services?
Our company has many years of experience in the cleaning business. We have concentrated our powers and knowledge in the house cleaning services. This is what we are best at! We clean hundreds of private homes across London. All of us at our company realise that we are supposed to gain and keep our customers' trust, this is why we put our hearts and souls into each cleaning session we undertake. We always clean thoroughly while taking into account your individual needs and requirements. We care about our customers and their homes. We truly believe that this is what makes us stand out from the crowd.
How many people will come to my home to do the cleaning?
We send as many cleaners as necessary to deal with the chores, depending on the mess and how big your home is. Usually, it is a team of two. On quite rare occasions, we can send three housekeepers or one cleaner. If your home is too small, there is no need to send more people because one person might be able to do the job quickly and efficiently just as well.
Finchley, Church End is taken care of.
We have been cleaning the houses in the area for a long time now, we take pride in our accomplishments and successes. If you haven't tried our services yet, it's never too late. Having more time for yourself, not bothered by constant worry that the kitchen or the bathroom need freshening is a wonderful feeling. You can expect nothing from us, but professionalism, it is our job to make sure your house is properly taken care of and that your children will grow up in a clean germ-less environment, without you having to most of the cleaning around the house, time which will be better spend with family.