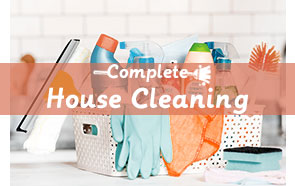 You need a professional cleaning service, you have come to the right place! We offer a wide range of services and hopefully you will find exactly what you are looking for among them.
You can benefit from our services in Wandsworth, Southfields simply by contacting our company by phone. We will be at the address given by you at a convenient for you time. This is only one of the many reasons why we are such a popular professional cleaning company among the residents in Wandsworth, Southfields – our flexibility. We work seven days a week and we are always ready to clean a home or two.
Cleaning is our thing and doing it thoroughly and extremely efficiently is another one of our trump cards. And that's not the last one.
All kinds of tricks up our sleeves
People trust us with their homes and belongings and we always give the best of us not to disappoint them. Exactly the opposite, we try make them happy from the fact that they put their trust in us and our services.
The extremely professional and hardworking cleaners hold the secret. They are always friendly and when they see a house they are supposed to clean, they don't see it as work that has to be done, they see it as their own home. This is why our domestic cleaning service is always a top-notch work.
Just like every other professional cleaning service we offer. We are the best ones in Wandsworth, Southfields for carpet cleaning and window cleaning as well.
Cleaning Services
Price
Regular Cleaning

£

16/h

Deep/Sanitasion Cleaning

£

18/h

Bedroom Carpet Cleaning

£

4

Kitchen Cleaning

£

18
Frequently Asked Questions
1. What type of items and surfaces can best benefit from a Professional cleaning service?
Essentially, all types of surfaces and items can undergo a deep cleaning procedure. Our cleaning technicians are very well-trained and prepared to design the cleaning treatment to fit the cleaning requirements of your items and surfaces. We have ensured the safe providing of various deep cleaning procedures, which can't be harmful to the very surface. Items that can benefit most from a Deep cleaning service are furniture, both leather and leather-imitating, carpets, rugs, blinds, kitchen appliances, floor surfaces, etc.
2. Can professional cleaning harm the surface of my items or worsen the condition of the stain?
It can, but we will never let that happen. As mentioned above, our cleaning technicians are perfectly capable to design and apply a cleaning process that cannot, in any way, harm the surface or your possessions. As professional cleaners, it is our job to make sure the cleaning is completely harmless to both you and the designated for cleaning surface. Moreover, all cleaning materials and substances that we use are completely organic and environment friendly. There is absolutely no danger of harmful fume release or toxins of any kind.
3. How is professional cleaning different than regular cleaning?
Deep cleaning is essentially a more thorough and precise cleaning process. It differs greatly from regular cleaning, as it requires a more complex set of cleaning procedures to remove even the most stubborn of stains and spots. The cleaning equipment required for a deep cleaning is also a specific one and all of our cleaning staff know how to operate and use it correctly.
Last but not least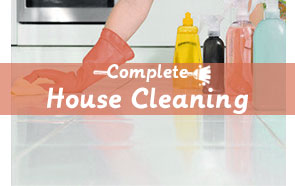 People like us and choose us for one more reason. Our prices. They are affordable for every pocket. The service quality is way higher that the price for it. We are ready to clean your home to perfection, or a part of it in any moment, and we will always do it professionally and in the best way possible. You can count on that!
Give us a call now and see for yourself. Let us clean your home and leave you speechless.