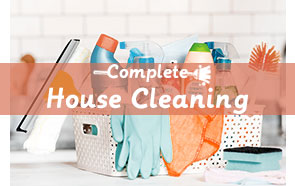 You find it harder to find the time to properly clean your whole house? Your full agenda just doesn't give you the opportunity to take a breath of fresh air and you are constantly busywith the next task.
We know exactly what you are talking about and we know how to help you change this situation into something better. We offer you an opportunity of a lifetime and once you try it yourself, you are going to agree with us when we say thatprofessional cleaning is here to change your life.
We have spent long ears in the professional cleaning business in South Tottenham and we know how to satisfy your needs and meet your high expectations. Professional cleaning and everything it includes is onlyone of the ways we can make you one of our hundreds of happy customers. They are our friends and we want what is best for them only.
If you want a change, intense professional cleaning is just for you
South Tottenham based house owners can confirm that our professional services have spared them many a trouble. Professional cleaning has the ability to transform your house and make it sparkling clean again. After a cleaning appointment with us, it might even be cleaner than it was on the day you moved in.
Proper vacuuming your carpets and rug, mopping and polishing your floors are only some of the things in our checklist with chores. Our cleaning teams are going to sanitize and disinfect your bathrooms and toilets.
Cleaning Services
Price
Regular Cleaning

£

16/h

Deep/Sanitasion Cleaning

£

18/h

Bedroom Carpet Cleaning

£

4

Kitchen Cleaning

£

18
Frequently Asked Questions
1. What type of items and surfaces can best benefit from a Professional cleaning service?
Essentially, all types of surfaces and items can undergo a deep cleaning procedure. Our cleaning technicians are very well-trained and prepared to design the cleaning treatment to fit the cleaning requirements of your items and surfaces. We have ensured the safe providing of various deep cleaning procedures, which can't be harmful to the very surface. Items that can benefit most from a Deep cleaning service are furniture, both leather and leather-imitating, carpets, rugs, blinds, kitchen appliances, floor surfaces, etc.
2. Can professional cleaning harm the surface of my items or worsen the condition of the stain?
It can, but we will never let that happen. As mentioned above, our cleaning technicians are perfectly capable to design and apply a cleaning process that cannot, in any way, harm the surface or your possessions. As professional cleaners, it is our job to make sure the cleaning is completely harmless to both you and the designated for cleaning surface. Moreover, all cleaning materials and substances that we use are completely organic and environment friendly. There is absolutely no danger of harmful fume release or toxins of any kind.
3. How is professional cleaning different than regular cleaning?
Deep cleaning is essentially a more thorough and precise cleaning process. It differs greatly from regular cleaning, as it requires a more complex set of cleaning procedures to remove even the most stubborn of stains and spots. The cleaning equipment required for a deep cleaning is also a specific one and all of our cleaning staff know how to operate and use it correctly.
Professional detergents used in our cleaning sessions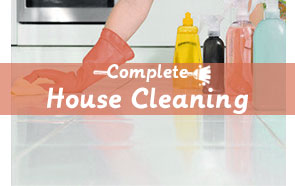 They are also going to dust everywhere and treat your furniture with products preventing dust accumulation. If you live in South Tottenham feel free to give us a call anytime and book your first professional cleaning appointment with our trained cleaning technicians. You can pick the most suitable day for you, since we work seven days per week.
If you are interested in booking one of ourprofessional cleaning teams, youcan expect attention todetail and professionalism, discreet employees and cleaning technicians, and no limit on the time spent cleaning our house.