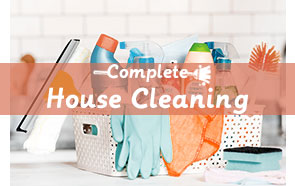 Would you want to spend your day off in cleaning? You came back from work exhausted not even able to untie your shoelaces let alone starting to clean. We absolutely understand you and we do want to offload you from this duty, only if you allow us to. We offer our professional cleaning services to people who have dynamic lives and the last thing they have time to do is the cleaning job. Contact with our company and you can enjoy your free time to the fullest.
With our company situated in Streatham, Norbury there is no more need to worry about your home's condition. When it comes to pristine cleanliness, we are the right choice for you. We know what professionalism means and we are ready to show it to you in its best shape.
We offer not only one-off cleaning sessions, but regular ones as well. So it is all up to you how often you would need our assistance- daily, weekly, monthly or even quarterly. We advise you to book professional cleaning services more frequently because you need to live in a healthy living environment. Gladly, we are willing to give it to you.
Remarkably professional cleaning services
You deserve to have time for your closest relatives and friends. You deserve to have time for yourself as well. However, cleaning an entire property on your own is not considered as private time. We want you to live an inspiring and satisfying life. It would make us happy if you give us this chance.
Get in touch with our professional cleaning company and we will come to clean your home providing you with free time and sparkling cleanness. We are flexible with working hours. We even work on holidays and weekends for some added convenience. There is no need to be there while our cleaners clean. You can take care of your other responsibilities or just enjoy a walk in the park.
Cleaning Services
Price
Regular Cleaning

£

16/h

Deep/Sanitasion Cleaning

£

18/h

Bedroom Carpet Cleaning

£

4

Kitchen Cleaning

£

18
Frequently Asked Questions
1. What type of items and surfaces can best benefit from a Professional cleaning service?
Essentially, all types of surfaces and items can undergo a deep cleaning procedure. Our cleaning technicians are very well-trained and prepared to design the cleaning treatment to fit the cleaning requirements of your items and surfaces. We have ensured the safe providing of various deep cleaning procedures, which can't be harmful to the very surface. Items that can benefit most from a Deep cleaning service are furniture, both leather and leather-imitating, carpets, rugs, blinds, kitchen appliances, floor surfaces, etc.
2. Can professional cleaning harm the surface of my items or worsen the condition of the stain?
It can, but we will never let that happen. As mentioned above, our cleaning technicians are perfectly capable to design and apply a cleaning process that cannot, in any way, harm the surface or your possessions. As professional cleaners, it is our job to make sure the cleaning is completely harmless to both you and the designated for cleaning surface. Moreover, all cleaning materials and substances that we use are completely organic and environment friendly. There is absolutely no danger of harmful fume release or toxins of any kind.
3. How is professional cleaning different than regular cleaning?
Deep cleaning is essentially a more thorough and precise cleaning process. It differs greatly from regular cleaning, as it requires a more complex set of cleaning procedures to remove even the most stubborn of stains and spots. The cleaning equipment required for a deep cleaning is also a specific one and all of our cleaning staff know how to operate and use it correctly.
Professional cleaning services under your nose in Streatham, Norbury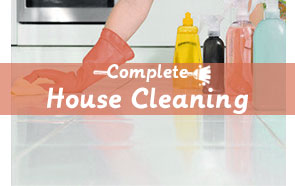 Contact our professional cleaning services in Streatham, Norbury. Our professionalism costs much less in comparison with what other companies offer. Take advantage of us right away, 100% satisfaction guaranteed.