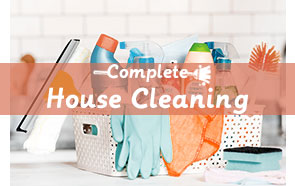 The social contacts you have and your free time shouldn't suffer from the lack of free time you have to deal with. Your house is the first thing that shows signs of neglect when you are too busy to do anything else but work.
This is a big mistake when your friends decide to stop by and you find yourself hectically trying to organize the mess you dwell in and make your home as presentable as possible – rarely successfully enough to fool anyone.
Our Stratford, West Ham based company wants to help you to the best of our abilities and in order to do this, we have come up with the professional cleaning service, which many people love and swear on.
Professional cleaning is closer to you than you think
Even though professional cleaning may sound very intimidating to you, it is in fact a very approachable cleaning service, which could easily be performed in your own house. You don't have to be rich and famous, in order to afford it and enjoy its myriad of benefits.
With our low prices we have made it possible for anyone in Stratford, West Ham to book a professional cleaning session and see for themselves just how effective it actually is. Give it a try and you will be astonished by the results which the professionals can achieve.
Cleaning Services
Price
Regular Cleaning

£

16/h

Deep/Sanitasion Cleaning

£

18/h

Bedroom Carpet Cleaning

£

4

Kitchen Cleaning

£

18
Frequently Asked Questions
1. What type of items and surfaces can best benefit from a Professional cleaning service?
Essentially, all types of surfaces and items can undergo a deep cleaning procedure. Our cleaning technicians are very well-trained and prepared to design the cleaning treatment to fit the cleaning requirements of your items and surfaces. We have ensured the safe providing of various deep cleaning procedures, which can't be harmful to the very surface. Items that can benefit most from a Deep cleaning service are furniture, both leather and leather-imitating, carpets, rugs, blinds, kitchen appliances, floor surfaces, etc.
2. Can professional cleaning harm the surface of my items or worsen the condition of the stain?
It can, but we will never let that happen. As mentioned above, our cleaning technicians are perfectly capable to design and apply a cleaning process that cannot, in any way, harm the surface or your possessions. As professional cleaners, it is our job to make sure the cleaning is completely harmless to both you and the designated for cleaning surface. Moreover, all cleaning materials and substances that we use are completely organic and environment friendly. There is absolutely no danger of harmful fume release or toxins of any kind.
3. How is professional cleaning different than regular cleaning?
Deep cleaning is essentially a more thorough and precise cleaning process. It differs greatly from regular cleaning, as it requires a more complex set of cleaning procedures to remove even the most stubborn of stains and spots. The cleaning equipment required for a deep cleaning is also a specific one and all of our cleaning staff know how to operate and use it correctly.
There is a new cleaning star in the sky above Stratford, West Ham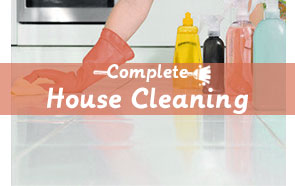 Professional cleaning owes its incredible efficiency to the cleaning products which are utilized in the process. We use detergents for professional use only and this is what makes the cleaning session the way it is.
In its essence, it is a deep cleaning service, which is so potent, that it has the ability to penetrate deeply in the different textures of your pieces of furniture and get rid of all the dirt and dust stuck to them.
If you are interested in our professional cleaning service, wait no more and give us a call. Our cheerful call center representatives are going to give you a helping hand and assist you in choosing the most convenient for you day for the session.