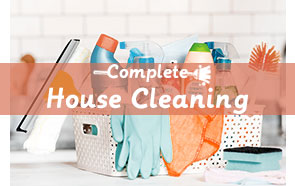 It is a common misconception, that the professional cleaning service should be performed in a more professional area only, for big companies, and before important events. Perhaps it is the name that is deceiving people into thinking this way
This is true to some extent but not completely. You too can benefit from the amazing professional cleaning procedure, which completely transforms your house and the way the rooms in it smell, feel and look.
Let the professionals do it the right way
Cleaning your house on a day to day basis is extremely time consuming and usually you have some expectations on how the cleaning session should go. However, it often happens so, that the reality of the situation is quite different.
You have neither the spare time, nor the powerful cleaning products for professional use and you end up with the mediocre results the store bought detergents and sprays can accomplish. This is just a pity and you shouldn't live this way.
Our professional cleaning teams are going to give you the cleaning experience you have been waiting for since you have first started cleaning your house yourself. The consist of professionally trained cleaning experts with many years of experience in North Finchley.
Cleaning Services
Price
Regular Cleaning

£

16/h

Deep/Sanitasion Cleaning

£

18/h

Bedroom Carpet Cleaning

£

4

Kitchen Cleaning

£

18
Frequently Asked Questions
1. What type of items and surfaces can best benefit from a Professional cleaning service?
Essentially, all types of surfaces and items can undergo a deep cleaning procedure. Our cleaning technicians are very well-trained and prepared to design the cleaning treatment to fit the cleaning requirements of your items and surfaces. We have ensured the safe providing of various deep cleaning procedures, which can't be harmful to the very surface. Items that can benefit most from a Deep cleaning service are furniture, both leather and leather-imitating, carpets, rugs, blinds, kitchen appliances, floor surfaces, etc.
2. Can professional cleaning harm the surface of my items or worsen the condition of the stain?
It can, but we will never let that happen. As mentioned above, our cleaning technicians are perfectly capable to design and apply a cleaning process that cannot, in any way, harm the surface or your possessions. As professional cleaners, it is our job to make sure the cleaning is completely harmless to both you and the designated for cleaning surface. Moreover, all cleaning materials and substances that we use are completely organic and environment friendly. There is absolutely no danger of harmful fume release or toxins of any kind.
3. How is professional cleaning different than regular cleaning?
Deep cleaning is essentially a more thorough and precise cleaning process. It differs greatly from regular cleaning, as it requires a more complex set of cleaning procedures to remove even the most stubborn of stains and spots. The cleaning equipment required for a deep cleaning is also a specific one and all of our cleaning staff know how to operate and use it correctly.
Excellent professional cleaning can be found in North Finchley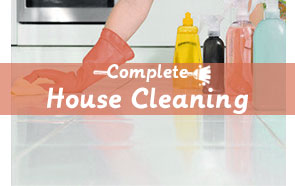 The cleaning experience which awaits you if you schedule your first professional cleaning session with our company is something from a whole new dimension. Professionals just do it better.
During the free initial estimation of property they perform, your house is being observed and the most suitable treatment is picked for it. They know what is the best to be applied in any situation and they are going to remove even the stains you never managed to get rid of.
We can talk for ages about the amazing powers of the professional cleaning session, and we are still going to miss some of them. The best way to fully understand it,, is to try it yourself. So give us a call and our friendly call center representatives are going to give you a helping hand with booking your first appointment in North Finchley.