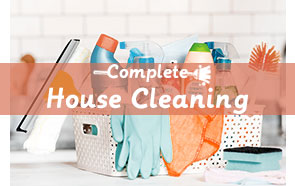 Spring cleaning, as dull as it is, is required if you want to live in clean and healthy environment. But more often than not the activity itself is tiring, difficult and sometimes it's even impossible especially if you have busy schedule.
We understand that with your busy schedule you hardly find the time to keep your property in utmost condition but we also know that the importance of cleaning mustn't be undermined.
We have set up shop more than five years ago and our company is based in Dulwich. Our professional cleaning services are what you need if you want to live in a pleasant and healthy home. Alleviate yourself our professional cleaning services today.
People are moving house in order to take advantage of our services.
We work exclusively in Dulwich and we currently perform regular professional cleaning services for families who've moved in the region in order to be able to use our services.
Clients prefer us to other cleaning companies because we understand their needs and aim at pleasing them at all times. We are affordable, friendly and assiduous.
We aim to follow cleaning trends and that's why we use ultramodern cleaning materials and tools. We provide traineeships for our technicians where we teach them how to treat greasy stains, paint stains, mud and the like.
We are better than other cleaning companies in Dulwich because we always challenge ourselves. We also test our technicians' efficiency on a regular basis and we keep only the best of them.
Cleaning Services
Price
Regular Cleaning

£

16/h

Deep/Sanitasion Cleaning

£

18/h

Bedroom Carpet Cleaning

£

4

Kitchen Cleaning

£

18
Frequently Asked Questions
1. What type of items and surfaces can best benefit from a Professional cleaning service?
Essentially, all types of surfaces and items can undergo a deep cleaning procedure. Our cleaning technicians are very well-trained and prepared to design the cleaning treatment to fit the cleaning requirements of your items and surfaces. We have ensured the safe providing of various deep cleaning procedures, which can't be harmful to the very surface. Items that can benefit most from a Deep cleaning service are furniture, both leather and leather-imitating, carpets, rugs, blinds, kitchen appliances, floor surfaces, etc.
2. Can professional cleaning harm the surface of my items or worsen the condition of the stain?
It can, but we will never let that happen. As mentioned above, our cleaning technicians are perfectly capable to design and apply a cleaning process that cannot, in any way, harm the surface or your possessions. As professional cleaners, it is our job to make sure the cleaning is completely harmless to both you and the designated for cleaning surface. Moreover, all cleaning materials and substances that we use are completely organic and environment friendly. There is absolutely no danger of harmful fume release or toxins of any kind.
3. How is professional cleaning different than regular cleaning?
Deep cleaning is essentially a more thorough and precise cleaning process. It differs greatly from regular cleaning, as it requires a more complex set of cleaning procedures to remove even the most stubborn of stains and spots. The cleaning equipment required for a deep cleaning is also a specific one and all of our cleaning staff know how to operate and use it correctly.
Our cleaning changes lives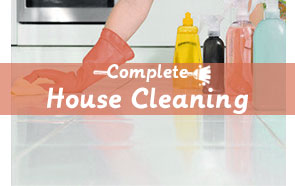 We are equipped with modern cleaning tools and materials and we are familiar with the most recent and most efficient cleaning methods.
We make sure that our technicians deliver the professional cleaning services our company offers by making inspections of the property after they have cleaned. We have a 48 hour guarantee and if we find something irregular, we'll come back and clean again, free of charge.
Our technicians have declared war on germs and bacteria. And with our Eco-friendly cleaning products they haven't lost even a single battle. Call us now and try out.