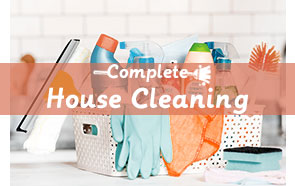 We would like to present to you quite the nice offer on professional cleaning. It is a life changing experience that is a must try. Enough with the exhausting and wasted away weekends spent in chores. Time for a brand new start on your routine with the help of our company's cleaning service.
Instead of going around your home cleaning your bathrooms, bedrooms and living-room, why not leave that to be taken care of by professionals who will do it in no time, meanwhile, go ahead and invest your time in family, friends or more important tasks that need to be prioritized.
Applied services
You can chose from a long list of options in Victoria Docks, Canning Town for your comfort, which will be provided by our experienced and friendly customer support. The options you get to chose are regulated according to your budget so you won't get a service which is to cheap or too expensive.
Our professional cleaning services include: Thorough cleaning of bathroom, taking care of the rubbish and cleaning the bin. Sweeping, vacuuming and mopping the floors and carpets around your home, cleaning dust from everything, tidying up the bedrooms and any other living space that requires such service.
Cleaning Services
Price
Regular Cleaning

£

16/h

Deep/Sanitasion Cleaning

£

18/h

Bedroom Carpet Cleaning

£

4

Kitchen Cleaning

£

18
Frequently Asked Questions
1. What type of items and surfaces can best benefit from a Professional cleaning service?
Essentially, all types of surfaces and items can undergo a deep cleaning procedure. Our cleaning technicians are very well-trained and prepared to design the cleaning treatment to fit the cleaning requirements of your items and surfaces. We have ensured the safe providing of various deep cleaning procedures, which can't be harmful to the very surface. Items that can benefit most from a Deep cleaning service are furniture, both leather and leather-imitating, carpets, rugs, blinds, kitchen appliances, floor surfaces, etc.
2. Can professional cleaning harm the surface of my items or worsen the condition of the stain?
It can, but we will never let that happen. As mentioned above, our cleaning technicians are perfectly capable to design and apply a cleaning process that cannot, in any way, harm the surface or your possessions. As professional cleaners, it is our job to make sure the cleaning is completely harmless to both you and the designated for cleaning surface. Moreover, all cleaning materials and substances that we use are completely organic and environment friendly. There is absolutely no danger of harmful fume release or toxins of any kind.
3. How is professional cleaning different than regular cleaning?
Deep cleaning is essentially a more thorough and precise cleaning process. It differs greatly from regular cleaning, as it requires a more complex set of cleaning procedures to remove even the most stubborn of stains and spots. The cleaning equipment required for a deep cleaning is also a specific one and all of our cleaning staff know how to operate and use it correctly.
History, experience and open hours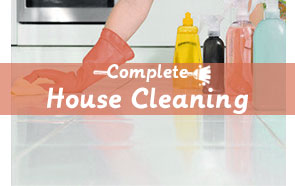 In our busyness many people have come, gone and stayed for the past several years in which we have been on the market. From the day our employees have first stepped in they have started to learn and quickly grasped all of the needed skills in Victoria Docks, Canning Town to bring success to this company.
When it comes to validating our clients, we are quite on top of it. A client must be left satisfied by the professional cleaning service that we have provided otherwise neither the company, nor the client are happy in the end.
To be sure that your home can always be taken care off by us, our professional cleaning services are available seven days a week, including some holidays. We want and will provide the service in Victoria Docks, Canning Town anytime for everyone who comes to us