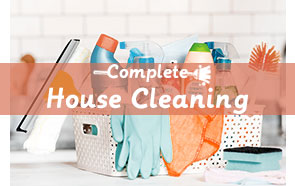 There used to be a misconception that professional cleaning is something hard to find and book, something which should be used by certain people in certain situations only. But this could not be further from the truth.
Professional cleaning is no longer something reserved for the more fortunate part of the population of the Earth. You too can book our cleaning appointment and enjoy a perfectly clean house without the hassle of cleaning it yourself.
Our company is based in New Cross and we are here to offer you this amazing opportunity to change your whole schedule. You no longer will have to clean your house every couple of days or even once a week.
Give professional cleaning a try and you won't regret it
We got it all covered for you. Our cleaning teams consist of professionally trained cleaning specialists with tons of experience in their past. They can't wait to show you just how efficient a professional cleaning session can be.
You won't believe your eyes when you walk in your house. Every inch is being thoroughly cleaned in a cleaning session. We never set a time limit for our cleaning appointments, but the usually take anywhere from two to four hours.
Cleaning Services
Price
Regular Cleaning

£

16/h

Deep/Sanitasion Cleaning

£

18/h

Bedroom Carpet Cleaning

£

4

Kitchen Cleaning

£

18
Frequently Asked Questions
1. What type of items and surfaces can best benefit from a Professional cleaning service?
Essentially, all types of surfaces and items can undergo a deep cleaning procedure. Our cleaning technicians are very well-trained and prepared to design the cleaning treatment to fit the cleaning requirements of your items and surfaces. We have ensured the safe providing of various deep cleaning procedures, which can't be harmful to the very surface. Items that can benefit most from a Deep cleaning service are furniture, both leather and leather-imitating, carpets, rugs, blinds, kitchen appliances, floor surfaces, etc.
2. Can professional cleaning harm the surface of my items or worsen the condition of the stain?
It can, but we will never let that happen. As mentioned above, our cleaning technicians are perfectly capable to design and apply a cleaning process that cannot, in any way, harm the surface or your possessions. As professional cleaners, it is our job to make sure the cleaning is completely harmless to both you and the designated for cleaning surface. Moreover, all cleaning materials and substances that we use are completely organic and environment friendly. There is absolutely no danger of harmful fume release or toxins of any kind.
3. How is professional cleaning different than regular cleaning?
Deep cleaning is essentially a more thorough and precise cleaning process. It differs greatly from regular cleaning, as it requires a more complex set of cleaning procedures to remove even the most stubborn of stains and spots. The cleaning equipment required for a deep cleaning is also a specific one and all of our cleaning staff know how to operate and use it correctly.
New Crossbased cleaning company swears it is going to change your life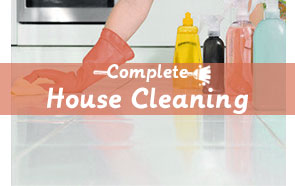 Starting with the most dreaded part of the cleaning, your kitchen is going to be squeaky clean and our cleaning experts are even going to clean the insides of your oven, which is extremely despised place to clean for many house owners.
Next up, your floors are going to be thoroughly scrubbed, mopped and polished, to give them back their initial sheen. Your carpet will be deep vacuumed and cleaned with hot water extraction. The whole house is going to smell like a garden during spring time.
Contact us for any further information or if you have some questions regarding the professional cleaning session we are offering you. We work seven days per week in New Cross and we won't charge you extra for a weekend appointment. Change your life and make some time for yourself.