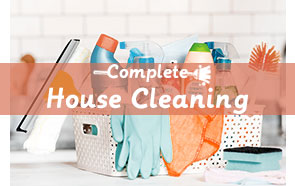 Keeping a home properly cleaned takes a lot of effort and time as well. Cleaning a kitchen thoroughly takes about half an hour. But what about the living room, the bedroom and especially the kids room which is always the messiest room in the house.
Not to mention all the mopping, dusting and windows cleaning!
If only there was someone to do it all instead of you
If that's the case, I have some good news for you. That's exactly what we do and we do in Fulham. We perform professional cleaning of all types, including a domestic cleaning and an end of tenancy cleaning.
We clean everything so well, that you can eat off the floor. And that's not a joke. Thanks to our high – tech equipment and all the cleaning gear that might be necessary, you don't have to worry about scrubbing bathroom tiles and inside the oven anymore.
We've got this. Your home will experience the most professional cleaning ever. Everything depends on your needs and requirements. But no matter what they are, the prices of the services still remain the most affordable ones in Fulham.
Cleaning Services
Price
Regular Cleaning

£

16/h

Deep/Sanitasion Cleaning

£

18/h

Bedroom Carpet Cleaning

£

4

Kitchen Cleaning

£

18
Frequently Asked Questions
1. What type of items and surfaces can best benefit from a Professional cleaning service?
Essentially, all types of surfaces and items can undergo a deep cleaning procedure. Our cleaning technicians are very well-trained and prepared to design the cleaning treatment to fit the cleaning requirements of your items and surfaces. We have ensured the safe providing of various deep cleaning procedures, which can't be harmful to the very surface. Items that can benefit most from a Deep cleaning service are furniture, both leather and leather-imitating, carpets, rugs, blinds, kitchen appliances, floor surfaces, etc.
2. Can professional cleaning harm the surface of my items or worsen the condition of the stain?
It can, but we will never let that happen. As mentioned above, our cleaning technicians are perfectly capable to design and apply a cleaning process that cannot, in any way, harm the surface or your possessions. As professional cleaners, it is our job to make sure the cleaning is completely harmless to both you and the designated for cleaning surface. Moreover, all cleaning materials and substances that we use are completely organic and environment friendly. There is absolutely no danger of harmful fume release or toxins of any kind.
3. How is professional cleaning different than regular cleaning?
Deep cleaning is essentially a more thorough and precise cleaning process. It differs greatly from regular cleaning, as it requires a more complex set of cleaning procedures to remove even the most stubborn of stains and spots. The cleaning equipment required for a deep cleaning is also a specific one and all of our cleaning staff know how to operate and use it correctly.
That's not all, folks!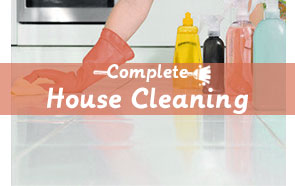 If you want to come home to an already cleaned home, you might be interested in our regular professional cleaning service. That means that a team of professional cleaners will be coming to your home on a regular basis, every two weeks for example.
If you give them an access to your home whenever you are not there, they will do the trick before you come home from work.
We assure you that we are a reliable company and we can be trusted. Many people and families in Fulham already enjoy a clean home without even touching a broom or a vacuum cleaner, simply because we do it for them and they love it.
Don't miss your chance, book a professional cleaning now and you will never have to dust or mop again. We will be happy to clean your house or apartment up to the last speck of dirt. Give us a call!