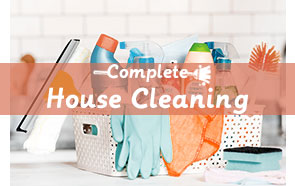 Perhaps you have noticed it yourself, that sometimes you just can't make use of our full cleaning potential. You either don't have the skills to clean everywhere in the best way possible or you lack the patience and the spare time, in general. We can agree that finding time is hard and it can never be enough to achieve he same results, which our professional cleaning technicians achieve every time.
For the last decade in Mortlake we have made a name for ourselves and we live up to our reputation. The hundreds of hap customers are here to prove that we make no compromises with the hard work we put into our professional cleaning appointments and the efforts we make to keep you pleased with the results.
Making dreams come true with professional cleaning in Mortlake
Before you make your decision to work with us, there are some things you should know. You can expect:
What has kept us on the leading position in the cleaning field is the fact that we never stop learning. We find lessons worth learning everywhere around us and we change according to our clients' needs.
Cleaning Services
Price
Regular Cleaning

£

16/h

Deep/Sanitasion Cleaning

£

18/h

Bedroom Carpet Cleaning

£

4

Kitchen Cleaning

£

18
Frequently Asked Questions
1. What type of items and surfaces can best benefit from a Professional cleaning service?
Essentially, all types of surfaces and items can undergo a deep cleaning procedure. Our cleaning technicians are very well-trained and prepared to design the cleaning treatment to fit the cleaning requirements of your items and surfaces. We have ensured the safe providing of various deep cleaning procedures, which can't be harmful to the very surface. Items that can benefit most from a Deep cleaning service are furniture, both leather and leather-imitating, carpets, rugs, blinds, kitchen appliances, floor surfaces, etc.
2. Can professional cleaning harm the surface of my items or worsen the condition of the stain?
It can, but we will never let that happen. As mentioned above, our cleaning technicians are perfectly capable to design and apply a cleaning process that cannot, in any way, harm the surface or your possessions. As professional cleaners, it is our job to make sure the cleaning is completely harmless to both you and the designated for cleaning surface. Moreover, all cleaning materials and substances that we use are completely organic and environment friendly. There is absolutely no danger of harmful fume release or toxins of any kind.
3. How is professional cleaning different than regular cleaning?
Deep cleaning is essentially a more thorough and precise cleaning process. It differs greatly from regular cleaning, as it requires a more complex set of cleaning procedures to remove even the most stubborn of stains and spots. The cleaning equipment required for a deep cleaning is also a specific one and all of our cleaning staff know how to operate and use it correctly.
Reliable professional cleaning services in Mortlake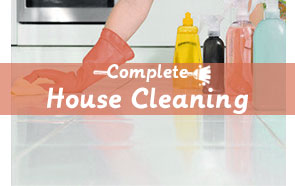 Professional cleaning is getting much more popular nowadays and more and more people hear about it. The reason behind this is the fact that it's extremely effective. It completely changes the way your house look, feel and smell.
Our cleaning teams will clean our house floor to ceiling, starting with mopping and polishing the tile and hardwood floors, proper vacuuming our carpets and rugs, dusting ever flat surface and even cleaning the windows inside and out – a dreaded task for every household. An initial free estimation is done, so that our specialists can pick the most suitable cleaning solutions for you. Contact us and book our professional cleaning appointment in the Mortlake area and be pleasantly surprised.