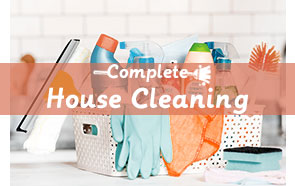 Maybe you have heard about professional cleaning before, or maybe you haven't, but we are here to introduce it to you in its full glory. In its essence, the professional cleaning is adeep cleaning which is performed in your house by a team of experts, which observe closely the results and make sure everything goes as planned.
It is the only cleaning service able to deep clean every surface in your house and rejuvenate every object.Werecommend a professional cleaning service to be performed every three to six months in order to clean ever inch to the best of our abilities. In the mean time, you can opt for a regular house cleaning service, which we also offer.
Excellent resultsare achieved with professional cleaning service
The cleaning products and machines we use come straight from the manufacturers and we are able to test them in real-life conditions in your own home. Nothing comes close to this level of proficiency, when you want to truly test the limits of a certain product.
This also means that you don't need to prepare anything for the cleaning team, all you need to do is just sit back and relax, while they are doing their magic in your home. You might even forget they are there at all.
Cleaning Services
Price
Regular Cleaning

£

16/h

Deep/Sanitasion Cleaning

£

18/h

Bedroom Carpet Cleaning

£

4

Kitchen Cleaning

£

18
Frequently Asked Questions
1. What type of items and surfaces can best benefit from a Professional cleaning service?
Essentially, all types of surfaces and items can undergo a deep cleaning procedure. Our cleaning technicians are very well-trained and prepared to design the cleaning treatment to fit the cleaning requirements of your items and surfaces. We have ensured the safe providing of various deep cleaning procedures, which can't be harmful to the very surface. Items that can benefit most from a Deep cleaning service are furniture, both leather and leather-imitating, carpets, rugs, blinds, kitchen appliances, floor surfaces, etc.
2. Can professional cleaning harm the surface of my items or worsen the condition of the stain?
It can, but we will never let that happen. As mentioned above, our cleaning technicians are perfectly capable to design and apply a cleaning process that cannot, in any way, harm the surface or your possessions. As professional cleaners, it is our job to make sure the cleaning is completely harmless to both you and the designated for cleaning surface. Moreover, all cleaning materials and substances that we use are completely organic and environment friendly. There is absolutely no danger of harmful fume release or toxins of any kind.
3. How is professional cleaning different than regular cleaning?
Deep cleaning is essentially a more thorough and precise cleaning process. It differs greatly from regular cleaning, as it requires a more complex set of cleaning procedures to remove even the most stubborn of stains and spots. The cleaning equipment required for a deep cleaning is also a specific one and all of our cleaning staff know how to operate and use it correctly.
Competitive price of our servicesand cleaning technicians who love their job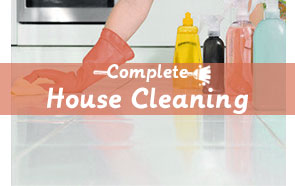 Each professional cleaning session performed in Hackney, Dalston begins with a floor scrubbing and mopping. We want your floors to look fabulous, since the are the first thing people tend to notice when they first walk in a house.
We are going to polish them and completely change their appearance. Our cleaning technicians are going to sanitize and disinfect your bathroom and toilet, as well as your kitchen counter tops, and even the stubborn inside of our oven.
If you live in Hackney, Dalston, contact us and book your first professional cleaning appointment this week.Every professional cleaning session our cleaning teams perform in Hackney, Dalston comes with an incredible level of professionalism and cleaning products usedin professional cases only.