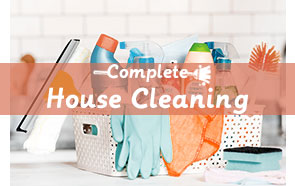 As a household owners ourselves, we understand your frustration when it comes to cleaning. It can be a huge time consuming task, most people do it with a real frown on their face. We are here to end your suffering, diminish it, chase it away completely.We are professional cleaning service and we are ready to take on any room of your household. We are prepared for all areas that might be included in your cleaning plan.Since our professional cleaning service has been operation for a few years now, most of the household in Kennington are aware of our existence and some are life-long customers.
What makes us the leading cleaning service in Kennington
All of our staff members are household owners as well. They understand better than anybody the proper cleaning procedures required for your home to shine again.Feel free to contact our operators, we are available seven days a week, and once you give us all the vital information we need to proceed with the process,you might expect us to show up at your property within 48 hours of your call.Our number one priority is your happiness and satisfaction. We can reassure you that we will do everything in our powers to provide you with the best cleaning available out there.
Cleaning Services
Price
Regular Cleaning

£

16/h

Deep/Sanitasion Cleaning

£

18/h

Bedroom Carpet Cleaning

£

4

Kitchen Cleaning

£

18
Frequently Asked Questions
1. What type of items and surfaces can best benefit from a Professional cleaning service?
Essentially, all types of surfaces and items can undergo a deep cleaning procedure. Our cleaning technicians are very well-trained and prepared to design the cleaning treatment to fit the cleaning requirements of your items and surfaces. We have ensured the safe providing of various deep cleaning procedures, which can't be harmful to the very surface. Items that can benefit most from a Deep cleaning service are furniture, both leather and leather-imitating, carpets, rugs, blinds, kitchen appliances, floor surfaces, etc.
2. Can professional cleaning harm the surface of my items or worsen the condition of the stain?
It can, but we will never let that happen. As mentioned above, our cleaning technicians are perfectly capable to design and apply a cleaning process that cannot, in any way, harm the surface or your possessions. As professional cleaners, it is our job to make sure the cleaning is completely harmless to both you and the designated for cleaning surface. Moreover, all cleaning materials and substances that we use are completely organic and environment friendly. There is absolutely no danger of harmful fume release or toxins of any kind.
3. How is professional cleaning different than regular cleaning?
Deep cleaning is essentially a more thorough and precise cleaning process. It differs greatly from regular cleaning, as it requires a more complex set of cleaning procedures to remove even the most stubborn of stains and spots. The cleaning equipment required for a deep cleaning is also a specific one and all of our cleaning staff know how to operate and use it correctly.
It is more than a cleaning, it's a mission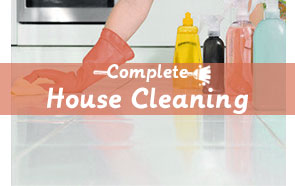 All of our cleaning technicians are licensed professionals. They have years of experience in the cleaning business. Most of them have been with us since the beginning. They are diligent, friendly, known and respected in Kennington. The capabilities of out cleaners proceeds them. Do not miss out on the amazing opportunity to understand the difference between regular and professional cleaning.Professional cleaning involves deep, thorough look on every surface, we never miss a detail. After our cleaners have finished with your property, you will feel the big difference. Your home will sparkle and smell daisy fresh, without adding any toxins or chemicals that can be harmful to your health. Call us now and expect results in the next 48 hours of your call.