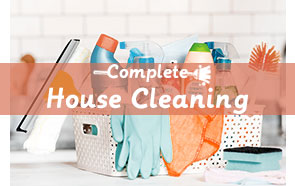 We had the opportunity to meet many people who somehow deeply in themselves believe that they are good at cleaning. Just one look within their homes is enough to realize that they have been fooling themselves. Actually, this is not a scary fact. The idea of a clean house has many aspects. For one something may seem clean, to another one-dirty. Our company is here to unveil all misunderstanding and to reach one perfect condition of immaculateness to meet everybody's expectations.
So let us keep on in essence. We are a leading company providing properties in Chelsea, Brompton with professional cleaning services. We have been in this cleaning sector for several years and we have a great experience behind us. All these years taught us what it takes to be #1 company. We put our hearts and souls in this job. Your satisfaction is our award. We will never stop doing what we are doing just because at some point it may look hard. Your content is worth it, we are worth it.
Ace professional cleaning services in Chelsea, Brompton
We offer professional cleaning sessions at any time you need us- daily, weekly, monthly. No matter how often you need an assistance with the domestic chores, we are right here in Chelsea, Brompton and even in neighbouring areas. With us you can completely forget the feeling of tiredness at the end of the day because of frantically scrubbing and cleaning all day long. We will do it instead of you while you enjoy your free time.
There is only one thing you have to do before our cleaners come to your home. Don't be scared. It is not anything which requires your energy or much of your time. All we want you to do is to give us a call. See? We told you it is nothing scary. Just by a simple phone call, you and our representative will think of an appropriate appointment. Whenever is most convenient for you, our cleaners will come and clean.
Cleaning Services
Price
Regular Cleaning

£

16/h

Deep/Sanitasion Cleaning

£

18/h

Bedroom Carpet Cleaning

£

4

Kitchen Cleaning

£

18
Frequently Asked Questions
1. What type of items and surfaces can best benefit from a Professional cleaning service?
Essentially, all types of surfaces and items can undergo a deep cleaning procedure. Our cleaning technicians are very well-trained and prepared to design the cleaning treatment to fit the cleaning requirements of your items and surfaces. We have ensured the safe providing of various deep cleaning procedures, which can't be harmful to the very surface. Items that can benefit most from a Deep cleaning service are furniture, both leather and leather-imitating, carpets, rugs, blinds, kitchen appliances, floor surfaces, etc.
2. Can professional cleaning harm the surface of my items or worsen the condition of the stain?
It can, but we will never let that happen. As mentioned above, our cleaning technicians are perfectly capable to design and apply a cleaning process that cannot, in any way, harm the surface or your possessions. As professional cleaners, it is our job to make sure the cleaning is completely harmless to both you and the designated for cleaning surface. Moreover, all cleaning materials and substances that we use are completely organic and environment friendly. There is absolutely no danger of harmful fume release or toxins of any kind.
3. How is professional cleaning different than regular cleaning?
Deep cleaning is essentially a more thorough and precise cleaning process. It differs greatly from regular cleaning, as it requires a more complex set of cleaning procedures to remove even the most stubborn of stains and spots. The cleaning equipment required for a deep cleaning is also a specific one and all of our cleaning staff know how to operate and use it correctly.
Professional cleaning services you can trust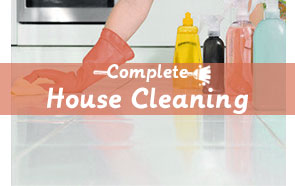 Trust our company and we will exceed your expectations to a high level of immaculateness.