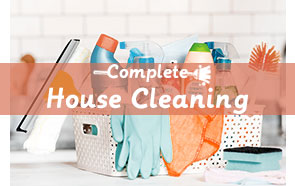 Have you ever thought about how much professional cleaning can actually change your life? Your answer is probably a big loud No, and there is nothing surprising in that. Not many people think about this cleaning service on a day to day basis.
But the fact is that it can really change the way you live your life, or at least the quality of the time you spend at home. When you live in a nice tidy and clean home your whole perspective of life shifts and you can focus on the important things.
The deep professional cleaning is going to give you more time for the things you love doing. Our company is here to show you the difference between barely going through the motions, and actually living your life to the fullest.
Professional cleaning is just the thing your busy life needs
Our company has been in the professional cleaning field in Woodford for many years now and this has given us the chance to develop both our cleaning and customer service skills and elevate them to a whole new level.
You deserve the best professional cleaning experience and because of our general professionalism and attention to detail, we are able to offer this to you. We have learned to be as flexible as possible and take the customer's preferences into consideration.
Cleaning Services
Price
Regular Cleaning

£

16/h

Deep/Sanitasion Cleaning

£

18/h

Bedroom Carpet Cleaning

£

4

Kitchen Cleaning

£

18
Frequently Asked Questions
1. What type of items and surfaces can best benefit from a Professional cleaning service?
Essentially, all types of surfaces and items can undergo a deep cleaning procedure. Our cleaning technicians are very well-trained and prepared to design the cleaning treatment to fit the cleaning requirements of your items and surfaces. We have ensured the safe providing of various deep cleaning procedures, which can't be harmful to the very surface. Items that can benefit most from a Deep cleaning service are furniture, both leather and leather-imitating, carpets, rugs, blinds, kitchen appliances, floor surfaces, etc.
2. Can professional cleaning harm the surface of my items or worsen the condition of the stain?
It can, but we will never let that happen. As mentioned above, our cleaning technicians are perfectly capable to design and apply a cleaning process that cannot, in any way, harm the surface or your possessions. As professional cleaners, it is our job to make sure the cleaning is completely harmless to both you and the designated for cleaning surface. Moreover, all cleaning materials and substances that we use are completely organic and environment friendly. There is absolutely no danger of harmful fume release or toxins of any kind.
3. How is professional cleaning different than regular cleaning?
Deep cleaning is essentially a more thorough and precise cleaning process. It differs greatly from regular cleaning, as it requires a more complex set of cleaning procedures to remove even the most stubborn of stains and spots. The cleaning equipment required for a deep cleaning is also a specific one and all of our cleaning staff know how to operate and use it correctly.
Superior level of cleanliness in high demand in Woodford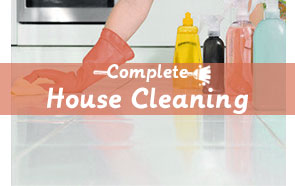 During our long years in the professional cleaning field in Woodford we have managed to establish strong connections with the leading manufacturers of cleaning products for professional use and cleaning machines and gadgets.
This is the secret of our success and why our professional cleaning is in such high demand in our city. We use the most powerful cleaning products which are capable of penetrating deeply the textures and materials.
If you are interested in our professional cleaning service and you want to know what is the whole hype about, don't hesitate and give us a call today. Our friendly call center representatives are going to help you schedule your first session this week.