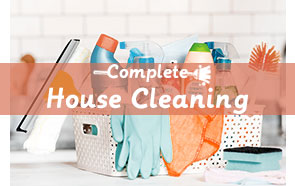 Our professional cleaning services are what you need if you live or work in Norwood and want to be surrounded by germ-free and clean environment.
We are better than other cleaning companies because we believe that everything could be cleaned. That's why we stay as long as we have to in order to disinfect your spaces.
We have a state-of-the-art cleaning gear and we are motivated to remove every mote from your property or your office, as well as to erase every stain on your carpet and remove the grease from your oven.
We have an endless variety of service
We understand how important it is to keep your spaces clean in order to live in a healthy environment. That's why we won't turn a blind eye on a single stain – we will scrub and polish everything and we'll make it brand-spanking new.
We will make the floor of your office so clean that it would be worth eating off it and we'll scrub the tiles in your bathroom so thoroughly that you see your reflection in them. We are the best and we're not ashamed of it.
Our technicians are experienced in the field of professional cleaning. We guarantee that each one of them has a clean criminal record and that each one of them knows how to perform the best cleaning services without exceptions.
Cleaning Services
Price
Regular Cleaning

£

16/h

Deep/Sanitasion Cleaning

£

18/h

Bedroom Carpet Cleaning

£

4

Kitchen Cleaning

£

18
Frequently Asked Questions
1. What type of items and surfaces can best benefit from a Professional cleaning service?
Essentially, all types of surfaces and items can undergo a deep cleaning procedure. Our cleaning technicians are very well-trained and prepared to design the cleaning treatment to fit the cleaning requirements of your items and surfaces. We have ensured the safe providing of various deep cleaning procedures, which can't be harmful to the very surface. Items that can benefit most from a Deep cleaning service are furniture, both leather and leather-imitating, carpets, rugs, blinds, kitchen appliances, floor surfaces, etc.
2. Can professional cleaning harm the surface of my items or worsen the condition of the stain?
It can, but we will never let that happen. As mentioned above, our cleaning technicians are perfectly capable to design and apply a cleaning process that cannot, in any way, harm the surface or your possessions. As professional cleaners, it is our job to make sure the cleaning is completely harmless to both you and the designated for cleaning surface. Moreover, all cleaning materials and substances that we use are completely organic and environment friendly. There is absolutely no danger of harmful fume release or toxins of any kind.
3. How is professional cleaning different than regular cleaning?
Deep cleaning is essentially a more thorough and precise cleaning process. It differs greatly from regular cleaning, as it requires a more complex set of cleaning procedures to remove even the most stubborn of stains and spots. The cleaning equipment required for a deep cleaning is also a specific one and all of our cleaning staff know how to operate and use it correctly.
Our cleaning will blow your mind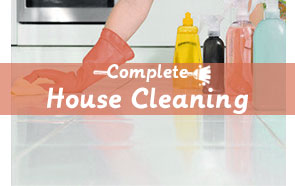 We are supplied with professional equipment and we are using only Eco-friendly cleaning products. Our technicians know how to use our ultramodern cleaning machines in order to provide the best service for the minimum amount of time.
We offer our professional cleaning services in Norwood throughout the week, including on bank holidays. We are here whenever you need us.
We are ready to clean your property and your office. For us stains are not acceptable and that's why we take extra care when we're cleaning your oven and when we're washing your carpets.
If you don't believe us – call us and book – we'll be happy to prove that our professional cleaning services are the best in Norwood.