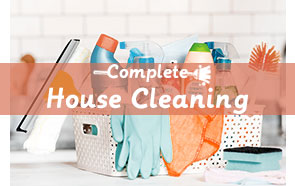 Regardless of the effort you put in your regular cleaning sessions, you never seem to be completely satisfied with the results you achieve. Even though this might be very discouraging and you can begin hating cleaning in general, don't lose hope.
The reason behind this cleaning mishap might be the fact that you use cleaning products bought from the store in your neighborhood. The are designed to clean the surfaces in your home on a basic level, which tends to be not sufficient in the long run.
Our company has the solution to your problems and it goes by the name of professional cleaning. It is a cleaning service which cleans your furniture, floors and everything in between deeply and thoroughly.
Give yourself a break with our professional cleaning service available for booking in Greenwich
Utilizing the most powerful cleaning detergents in our professional cleaning sessions in Greenwich, we are able to deep clean your house to an extent which you are not able to reach with the store bought cleaning products.
We maintain close relationship with many manufacturers of cleaning detergents and professional cleaning machines and gadgets, which we use in our professional cleaning sessions. This guarantees the amazing results we achieve every single time.
Cleaning Services
Price
Regular Cleaning

£

16/h

Deep/Sanitasion Cleaning

£

18/h

Bedroom Carpet Cleaning

£

4

Kitchen Cleaning

£

18
Frequently Asked Questions
1. What type of items and surfaces can best benefit from a Professional cleaning service?
Essentially, all types of surfaces and items can undergo a deep cleaning procedure. Our cleaning technicians are very well-trained and prepared to design the cleaning treatment to fit the cleaning requirements of your items and surfaces. We have ensured the safe providing of various deep cleaning procedures, which can't be harmful to the very surface. Items that can benefit most from a Deep cleaning service are furniture, both leather and leather-imitating, carpets, rugs, blinds, kitchen appliances, floor surfaces, etc.
2. Can professional cleaning harm the surface of my items or worsen the condition of the stain?
It can, but we will never let that happen. As mentioned above, our cleaning technicians are perfectly capable to design and apply a cleaning process that cannot, in any way, harm the surface or your possessions. As professional cleaners, it is our job to make sure the cleaning is completely harmless to both you and the designated for cleaning surface. Moreover, all cleaning materials and substances that we use are completely organic and environment friendly. There is absolutely no danger of harmful fume release or toxins of any kind.
3. How is professional cleaning different than regular cleaning?
Deep cleaning is essentially a more thorough and precise cleaning process. It differs greatly from regular cleaning, as it requires a more complex set of cleaning procedures to remove even the most stubborn of stains and spots. The cleaning equipment required for a deep cleaning is also a specific one and all of our cleaning staff know how to operate and use it correctly.
Transform your house with our professionalism today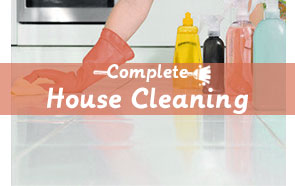 Every surface in your house is going to be thoroughly disinfected and dusted. Your carpets are going to be properly vacuumed and cleaned with the well known in Greenwich for its efficiency Hot water extraction method.
Your bathrooms and toilets are going to be sanitized and disinfected too. Your kitchen counter tops also deserve love and we are going to clean the back splash and the stubborn splatters inside your oven. Impossible is nothing for our cleaning technicians.
Give us a call today and book your first professional cleaning service this week. You can pick the most suitable day and you don't have to worry about anything else, other than providing your cleaning team with access to your house. The are going to bring their own powerful products and work equipment when they arrive on site.