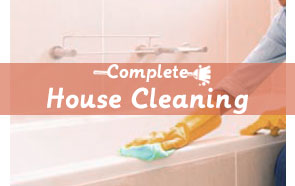 We are here to make you the greatest offer you simply cannot refuse. Are you already sick and tired of those labour-intensive and energy-consuming domestic chores? You wish there was somebody who could do it for you?Some magician? Because you think to clean an entire property takes great deal of a time and some magical tricks? Yes, it might take you couple of days to perfectly clean a house, but our magicians (also known as housekeepers) are capable to do it for a couple of hours.
They are experts in their job. They are the best cleaners in entire Battersea who can provide every household with outstanding house cleaning services. You wanted your magician, now you have to dial our number to book one. We are available seven days of the week plus bank holidays. Call us when it is most convenient for you and will together think of an appropriate appointment.
House Cleaning Prices Battersea SW11
Domestic Cleaning Services
Price
Regular Cleaning

£

16/h

Weekly Cleaning

£

16/h

Monthly Cleaning

£

16/h

One Off Cleaning

£

16/h
Our cleaners will come to your house on the dot and will start executing their cleaning duties without wandering around. They have worked out strategies which suit any cleaning situations. They are familiar with the most efficient methods and have the knowledge whether some detergent is appropriate for a specific surface or not.
Specialists in house cleaning services
With our head office in Battersea we are close to anybody in the area. If you need some additional information about us or about our procedures, feel free to come and ask us. Our operator will welcome you and tell you about all you need to know. If you do not have that time, which is absolutely understandable due to your busy schedule, you can give us a call 24/7. We are open everyday.
Frequently Asked Questions
How much does Complete House Cleaning's house cleaning service cost?
We know that every home has its own features and this is why every house cleaning rate is individually based. Things which will have an effect on the quote mainly include the type of your property, its size, number of rooms, how frequent you would like our housekeepers to visit you, etc. If you would like to get a more accurate no-obligation quotation, you can always get in touch with us and we will estimate your house cleaning service. Till then, we can assure you that with our economical pricing system, the final rate will feel like paying for a song.
Is there any difference between Complete House Cleaning's cleaning services and another company's cleaning services?
Our company has many years of experience in the cleaning business. We have concentrated our powers and knowledge in the house cleaning services. This is what we are best at! We clean hundreds of private homes across London. All of us at our company realise that we are supposed to gain and keep our customers' trust, this is why we put our hearts and souls into each cleaning session we undertake. We always clean thoroughly while taking into account your individual needs and requirements. We care about our customers and their homes. We truly believe that this is what makes us stand out from the crowd.
How many people will come to my home to do the cleaning?
We send as many cleaners as necessary to deal with the chores, depending on the mess and how big your home is. Usually, it is a team of two. On quite rare occasions, we can send three housekeepers or one cleaner. If your home is too small, there is no need to send more people because one person might be able to do the job quickly and efficiently just as well.
Pristine results with our house cleaning services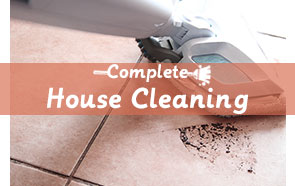 We believe that mutual trust is what leads to excellent results in cleaning. If you place your home in our hands, we will do our best not to disappoint you. We are capable of ideally clean it. You have our word that we will provide you with nothing less than perfectness. We cannot wait to hear from you.
We are the most trustworthy Battersea located house cleaning provider. Believe in us.