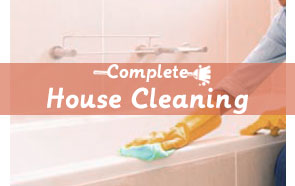 Cleaning is among the most boring activities and yet it's required if you want to live in a healthy environment. But with our help you won't have to do it yourself. All you need to do is call us and we'll clean your home for you. Call now and alleviate yourself of our house cleaning services available in Sydenham.
We are a professional cleaning company with more than five years of experience in the field of domestic cleaning. We assure you that our cleaning experts will remove every mote from your home and when they finish you'll have a sparking clean and neat home.
House Cleaning Prices Sydenham SE26
Domestic Cleaning Services
Price
Regular Cleaning

£

16/h

Weekly Cleaning

£

16/h

Monthly Cleaning

£

16/h

One Off Cleaning

£

16/h
In cleanliness we thrive, in filth we perish
We are supplied with state-of-the-art cleaning gear with which we guarantee elimination of up to 99 percent of all bacteria in your home. We will scrub tiles, clean ovens, polish silverware and wash carpets.
We care for our employees just like we care for our clients and that's why our technicians have special garments which protect them from dirt.
Before employing technicians, we always make sure that we have chosen reliable persons who have clean criminal records. We also aim at employing nice and friendly people because we want to reflect our technicians' personality to reflect our company's personality.
We aim at employing people who are familiar with Sydenham because we want to make sure that our technicians will always show on up on time.
Frequently Asked Questions
How much does Complete House Cleaning's house cleaning service cost?
We know that every home has its own features and this is why every house cleaning rate is individually based. Things which will have an effect on the quote mainly include the type of your property, its size, number of rooms, how frequent you would like our housekeepers to visit you, etc. If you would like to get a more accurate no-obligation quotation, you can always get in touch with us and we will estimate your house cleaning service. Till then, we can assure you that with our economical pricing system, the final rate will feel like paying for a song.
Is there any difference between Complete House Cleaning's cleaning services and another company's cleaning services?
Our company has many years of experience in the cleaning business. We have concentrated our powers and knowledge in the house cleaning services. This is what we are best at! We clean hundreds of private homes across London. All of us at our company realise that we are supposed to gain and keep our customers' trust, this is why we put our hearts and souls into each cleaning session we undertake. We always clean thoroughly while taking into account your individual needs and requirements. We care about our customers and their homes. We truly believe that this is what makes us stand out from the crowd.
How many people will come to my home to do the cleaning?
We send as many cleaners as necessary to deal with the chores, depending on the mess and how big your home is. Usually, it is a team of two. On quite rare occasions, we can send three housekeepers or one cleaner. If your home is too small, there is no need to send more people because one person might be able to do the job quickly and efficiently just as well.
You name it – we clean it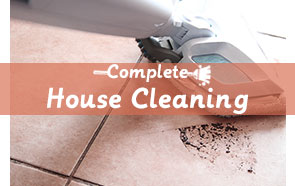 We are so good in cleaning because we understand the needs of our clients. We know that our customers want the best possible results for an affordable fee and that's why we maintain the best price-performance ratio in Sydenham.
We'll stay as long as we have to in order to make your home spick and speck. We perform our service using top-notch equipment and Eco-friendly cleaning products.
We want our clients to enjoy life, not clean, and that's why we offer our house cleaning services throughout the week, holidays included. We are here whenever you need us. Call us and book our house cleaning services exclusively in Sydenham.