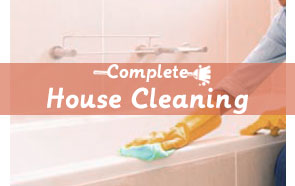 Believe it or not, keeping your house clean at all times can be quite a hard task for some of us. Maybe you can relate when we say, that one of the most time-consuming tasks is cleaning your house every week.
One can rarely find two full hours which to dedicate particularly to disinfecting and cleaning the whole house in the most efficient way possible. Luckily, there is a solution for ever problem you might have and we are here to provide you with it.
House Cleaning Prices Kilburn, Brondesbury NW6
Domestic Cleaning Services
Price
Regular Cleaning

£

16/h

Weekly Cleaning

£

16/h

Monthly Cleaning

£

16/h

One Off Cleaning

£

16/h
Transform your house with our house cleaning solutions
Our company provides the most comprehensive house cleaning service available in Kilburn, Brondesbury. And these are not just plain words, we are read to prove to you why we are the most booked cleaning company for the past twelve months.
It all boils down to the professionalism we demonstrate in every single situation and on every possible occasion. We maintain a mutually beneficial relationship based on honesty and complete transparency.
This is the main reason why we are so successful and our work partners trust us with such big responsibilities, like promoting the use of their new products and testing them in real life circumstances in Kilburn, Brondesbury.
Frequently Asked Questions
How much does Complete House Cleaning's house cleaning service cost?
We know that every home has its own features and this is why every house cleaning rate is individually based. Things which will have an effect on the quote mainly include the type of your property, its size, number of rooms, how frequent you would like our housekeepers to visit you, etc. If you would like to get a more accurate no-obligation quotation, you can always get in touch with us and we will estimate your house cleaning service. Till then, we can assure you that with our economical pricing system, the final rate will feel like paying for a song.
Is there any difference between Complete House Cleaning's cleaning services and another company's cleaning services?
Our company has many years of experience in the cleaning business. We have concentrated our powers and knowledge in the house cleaning services. This is what we are best at! We clean hundreds of private homes across London. All of us at our company realise that we are supposed to gain and keep our customers' trust, this is why we put our hearts and souls into each cleaning session we undertake. We always clean thoroughly while taking into account your individual needs and requirements. We care about our customers and their homes. We truly believe that this is what makes us stand out from the crowd.
How many people will come to my home to do the cleaning?
We send as many cleaners as necessary to deal with the chores, depending on the mess and how big your home is. Usually, it is a team of two. On quite rare occasions, we can send three housekeepers or one cleaner. If your home is too small, there is no need to send more people because one person might be able to do the job quickly and efficiently just as well.
Nothing comes close to the sheer joy of a sparkling clean home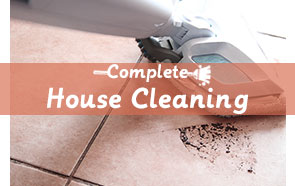 We pride ourselves in having friends instead of simply customers, and many of them have made close connections with the specialists cleaning their house ever week. This is how mutual trust works and it makes their work a lot smoother and more pleasant.
The big family of happy members is the biggest prove that we love what we do and we do what we love. House cleaning is something we are very passionate about and we want to show you just how good working with professionals feel like.
If you live in Kilburn, Brondesbury or the area, anywhere in an hour's distance, don't hesitate to give us a call and schedule your first house cleaning appointment this week. Pick the most convenient day and hour for it and our cleaning team will arrive right on time.