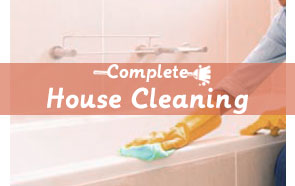 Our company offers house cleaning services to residents in South Lambeth, Vauxhall. We provide properties with the cleanliness you have always dreamed of having. The clean house is important, for its look and for your health. Call us to schedule an appointment. For a couple of hours (depending on the size of the property, condition, how many pets and children, square footage) our cleaners will clean it thoroughly and properly.
High quality for a low price. This is what we offer to everybody in South Lambeth, Vauxhall. You do not have to doubt our performance because with us low price does not mean poor quality. We designed our services for house cleaning in such way that more and more clients can take advantage. We fight for their satisfaction after seeing their homes.
House Cleaning Prices South Lambeth, Vauxhall SW8
Domestic Cleaning Services
Price
Regular Cleaning

£

16/h

Weekly Cleaning

£

16/h

Monthly Cleaning

£

16/h

One Off Cleaning

£

16/h
Ultra-clean house thanks to our cleaning services in South Lambeth, Vauxhall
We have custom cleaning to suit your needs and schedule, not ours. We are ready to help you with your daily, weekly or monthly needs. No matter how often you need some assistance with house cleaning, we are willing to serve you. With us you will know what it means to get a cleaning professionally done.
Speaking about professionalism…our cleaners are the best you will ever come across. We have put them under extensive and hard training so they can meet no obstacles on the road to perfection. We pride ourselves on the pristine results we always manage to provide.
Frequently Asked Questions
How much does Complete House Cleaning's house cleaning service cost?
We know that every home has its own features and this is why every house cleaning rate is individually based. Things which will have an effect on the quote mainly include the type of your property, its size, number of rooms, how frequent you would like our housekeepers to visit you, etc. If you would like to get a more accurate no-obligation quotation, you can always get in touch with us and we will estimate your house cleaning service. Till then, we can assure you that with our economical pricing system, the final rate will feel like paying for a song.
Is there any difference between Complete House Cleaning's cleaning services and another company's cleaning services?
Our company has many years of experience in the cleaning business. We have concentrated our powers and knowledge in the house cleaning services. This is what we are best at! We clean hundreds of private homes across London. All of us at our company realise that we are supposed to gain and keep our customers' trust, this is why we put our hearts and souls into each cleaning session we undertake. We always clean thoroughly while taking into account your individual needs and requirements. We care about our customers and their homes. We truly believe that this is what makes us stand out from the crowd.
How many people will come to my home to do the cleaning?
We send as many cleaners as necessary to deal with the chores, depending on the mess and how big your home is. Usually, it is a team of two. On quite rare occasions, we can send three housekeepers or one cleaner. If your home is too small, there is no need to send more people because one person might be able to do the job quickly and efficiently just as well.
Speckless house cleaning services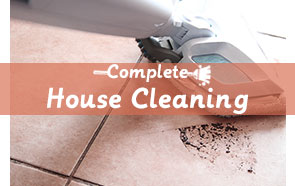 Our services include dusting, sweeping, vacuuming, mopping, helping organising rooms, laundering, ironing, washing the dishes and many more. If you have some specific requests in mind, feel free to share them with our housekeepers. They would gladly listen to you and will complete all of them. They strive to make you satisfied and happy.
We bring our own supplies but if you prefer to use your own, it is not a problem for us. We will clean your house in accordance with your desires. To challenge our housekeepers get in touch with us as soon as possible and we will schedule an appointment at a convenient time for you. We would be happy to help you.