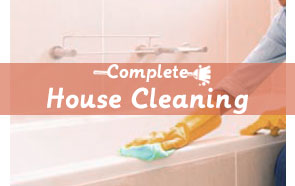 Our company is based in Hackney, Dalston and we have specialized in professional housecleaning.
For years now we have committed ourselves to providing clean,comfortable,tidy homes to busy families and homeowners.
We constantly develop, we innovate our services and we are able to offer you a great diversity of house cleaning options specially designed to suit the needs of your household.
House Cleaning Prices Hackney, Dalston E8
Domestic Cleaning Services
Price
Regular Cleaning

£

16/h

Weekly Cleaning

£

16/h

Monthly Cleaning

£

16/h

One Off Cleaning

£

16/h
Unique house cleaning services
We promise to clean your home just as you wish- we will incorporate your requirements into our unique cleaning methodology and the result will be a home cleaned according to your expectations and up to the highest standards.
Frequently Asked Questions
How much does Complete House Cleaning's house cleaning service cost?
We know that every home has its own features and this is why every house cleaning rate is individually based. Things which will have an effect on the quote mainly include the type of your property, its size, number of rooms, how frequent you would like our housekeepers to visit you, etc. If you would like to get a more accurate no-obligation quotation, you can always get in touch with us and we will estimate your house cleaning service. Till then, we can assure you that with our economical pricing system, the final rate will feel like paying for a song.
Is there any difference between Complete House Cleaning's cleaning services and another company's cleaning services?
Our company has many years of experience in the cleaning business. We have concentrated our powers and knowledge in the house cleaning services. This is what we are best at! We clean hundreds of private homes across London. All of us at our company realise that we are supposed to gain and keep our customers' trust, this is why we put our hearts and souls into each cleaning session we undertake. We always clean thoroughly while taking into account your individual needs and requirements. We care about our customers and their homes. We truly believe that this is what makes us stand out from the crowd.
How many people will come to my home to do the cleaning?
We send as many cleaners as necessary to deal with the chores, depending on the mess and how big your home is. Usually, it is a team of two. On quite rare occasions, we can send three housekeepers or one cleaner. If your home is too small, there is no need to send more people because one person might be able to do the job quickly and efficiently just as well.
Safe, eco friendly house cleaning solutions, qualified cleaning specialists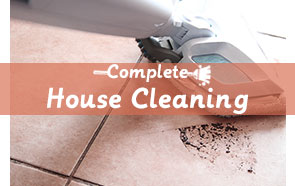 We clean your home with precision, never missing a detail. We start with vacuuming and dusting, then we move on to your kitchen to give it a special care.
We wipe cupboards, kitchen appliances, worktops. We remove grease and mold from surfaces and we make sure every nook and cranny is sparkling clean.
Your bathroom receives a special treatment as well: we sanitize all surfaces, we clean the shower cabin andor bathtubs, we wipe clean bathroom vanities, towel racks, we polish mirrors,etc.
We clean your entire home with precision and we guarantee that each room gets the attention it needs.
Additionally, we can provide a number of services upon request- windows cleaning, carpet care, curtains refreshment, etc.
Just tell us in advance what needs to be done and we will manage everything in a highly professional way.
We are the house cleaning experts in Hackney, Dalston that will meet all your expectations!
We use the most advanced cleaning technologies and we rely entirely on environmentally responsible cleaning products. Our employees receive comprehensive training in green cleaning and will provide the safest and most effective cleaning plan for your household.
We work 7 days a week and we are flexible as regards the frequency of our cleaning visits. You can choose between one-time cleanings and booking us on regular basis.
The second option is more cost-effective and gives you the opportunity to choose the housekeeper who will clean your home.
Contact our representatives in Hackney, Dalston now and make an appointment. Have you home ideally-cleaned, make it the perfect place for relaxation after a long week at work!