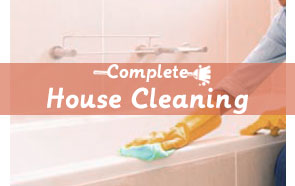 We are a friendly professional cleaning company. Today we offer you to alleviate yourself of our house cleaning and maintenance services.
We are operating in Brixton, Tulse Hill and we're available Monday to Sunday, bank holidays included, because we want to be of assistance at all times. Our house cleaning services are hour-based and your can book for an individual or regular cleaning service, depending on your needs.
We are using professional cleaning gear in order to keep your home spick and span and our company is well known for it's steam cleaning machine – a true masterpiece – as well as for our state-of-the-art Eco-friendly detergents.
House Cleaning Prices Brixton, Tulse Hill SW2
Domestic Cleaning Services
Price
Regular Cleaning

£

16/h

Weekly Cleaning

£

16/h

Monthly Cleaning

£

16/h

One Off Cleaning

£

16/h
If you don't believe us when we tell you that we're the best – simply try out and see for yourself.
You won't find a more dedicated cleaning company in Brixton, Tulse Hill
What we do better than other cleaning companies is that we understand the needs of our clients and always work towards pleasing them. We offer exclusive cleaning packages tailored for you and thusly we assure you that we can satisfy all of your needs.
We will stay in your home as long as we have to in order to clean thoroughly every room in your home. Our house cleaning services include cleaning the inside of windows, wardrobes and ovens, as well as polishing and scrubbing tiles and floors.
We will also clean cutlery and silverware and, if you wish, we will wash your carpets and rugs. We have a big list of activities we can perform in your home and we have the professional equipment for all of them.
Frequently Asked Questions
How much does Complete House Cleaning's house cleaning service cost?
We know that every home has its own features and this is why every house cleaning rate is individually based. Things which will have an effect on the quote mainly include the type of your property, its size, number of rooms, how frequent you would like our housekeepers to visit you, etc. If you would like to get a more accurate no-obligation quotation, you can always get in touch with us and we will estimate your house cleaning service. Till then, we can assure you that with our economical pricing system, the final rate will feel like paying for a song.
Is there any difference between Complete House Cleaning's cleaning services and another company's cleaning services?
Our company has many years of experience in the cleaning business. We have concentrated our powers and knowledge in the house cleaning services. This is what we are best at! We clean hundreds of private homes across London. All of us at our company realise that we are supposed to gain and keep our customers' trust, this is why we put our hearts and souls into each cleaning session we undertake. We always clean thoroughly while taking into account your individual needs and requirements. We care about our customers and their homes. We truly believe that this is what makes us stand out from the crowd.
How many people will come to my home to do the cleaning?
We send as many cleaners as necessary to deal with the chores, depending on the mess and how big your home is. Usually, it is a team of two. On quite rare occasions, we can send three housekeepers or one cleaner. If your home is too small, there is no need to send more people because one person might be able to do the job quickly and efficiently just as well.
We'll do all of your chores and we'll even scrub your doors.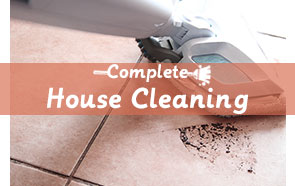 We are thorough in our work and we are also affordable. You won't find a company with a better price/quality of service ratio in Brixton, Tulse Hill. If you won't believe us, we offer you to book us just once and see for yourself.
No more boring scrubbing all day long! We are here to do it for you and we'll do it for an affordable price. You won't find a more diligent company than ours and a more hardworking team of cleaning technicians than ours.