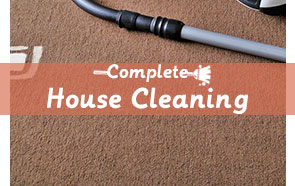 We can assure you that someday, sooner or later, you will find yourself in search for professional carpet cleaning services. We have good news, because if your property is somewhere in Paddington, Bayswater you already found the best company. With our services your carpet can enjoy its new life.
We have been in this cleaning sector for plenty of years. We have established our company because we wanted to help people in need, in need for cleaning services. As you may know cleaning a carpet is not among the easiest tasks. You have to be aware of the type of the carpet, the detergents you are going to use, the methods. It is a difficult process which happens to be labour-intensive and time-consuming as well.
Carpet Cleaning Prices in Paddington, Bayswater W2
Carpet, Sofa and Upholstery Cleaning
Price
Landing Carpet

from

£

4

Bedroom Carpet

from

£

23

Livingroom Carpet

from

£

25

Sofa - Two Seat

from

£

30

Sofa – Three Seat

from

£

45

Upholstered Armchair

from

£

18

Flight of Stairs

from

£

25
Legendary carpet cleaning services in Paddington, Bayswater
Do not give up on your carpet yet. It may look dirty and it surely is, but we can restore it. Our methods and techniques are able to cope with different situations. The result, however, is always the same- immaculately clean carpet.
Probably you have seen photos of many properties in magazines or on TV. Every time you wonder how those busy people are able to run a household so well, how they are able to always keep a perfect condition of their carpets. We can give you a probable answer. They are not able to. They rely on professional carpet cleaning company.
We offer you such company and such services. We will perfectly maintain your carpet's look. Once you call us, you will want to call us many more times. Which is good because a carpet must be professionally cleaned at least once per every six months.
Frequently Asked Questions
1. How often do I need to professionally clean my carpets?
We suggest you to treat your carpets to a professional cleaning at least once every 6-8 months, depending on the carpet's location and traffic. Carpets which are exposed to constant use are more likely to require a professional cleaning, which can include shampooing, refreshing and deep-cleaning procedures for thorough cleansing of the carpet's surface and within within.
2. Do you need to carry the carpet outside in order to perform the necessary cleaning?
We are more than happy to inform you that we DO NOT need to carry the carpet outside or anywhere else, and neither do you. The whole cleaning process can take place right on the carpet's spot, in the living room or bedroom. Our high-technology cleaning equipment will not soak your carpet wet. After we are done with the cleaning, it will be merely damp. There is no need of changing its position, but if you require us to move it, we will figure out a way to make everyone happy and satisfied with the delivery of the cleaning process.
3. How can I be sure that all the carpet's stains and spots will disappear successfully?
We strongly believe in our cleaning technician's cleaning abilities to successfully remove all stains, spots and dirt on your carpet. Even though, we possess the best kind of cleaning equipment, we cannot guarantee the removal of certain bodily fluids like: urine, blood, etc. Some carpets' fabric and surfaces may succumb to our techniques and methods for elimination of even the most stubborn stains and dirt spots, even the above mentioned bodily fluids.
Dependable carpet cleaning services in Paddington, Bayswater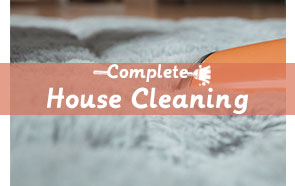 Call our company and book one of our professional teams. They all consist of skilled and qualified technicians, so there is no need to worry whether the right team come to your home. All of them are the right choice as long as you contact our agency.
Every time you take a look at our fresh carpet you would be thankful for calling us. We guarantee you full satisfaction with the immaculateness of your carpets.