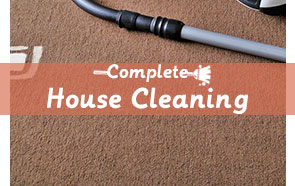 Have you ever randomly thought about your carpets at home? Just a random thought popping up in your mind and you can't help but be so surprised by it. Even though, your answer is probably "no", this only comes to show how much we don't appreciate these pieces of furniture.
We walk on them all day and we tend to neglect them, when we should be showing them love every day. If not properly taken care of, they can easily turn into a natural habitat of myriad of dust mites and other allergens.
Carpet Cleaning Prices in Plaistow
Carpet, Sofa and Upholstery Cleaning
Price
Landing Carpet

from

£

4

Bedroom Carpet

from

£

23

Livingroom Carpet

from

£

25

Sofa - Two Seat

from

£

30

Sofa – Three Seat

from

£

45

Upholstered Armchair

from

£

18

Flight of Stairs

from

£

25
We are an Plaistow based cleaning company and we would love to demonstrate you the true power of a good professional carpet cleaning. Do yourself and your loved ones a favour and give us a try.
A breath of fresh air for your carpets with our carpet cleaning
One of the most effective ways to freshen up your carpets is by giving our professional carpet cleaning a try. It is going to completely transform them and make them shine even better than the first day you brought them in your home.
Carpets might be overlooked and underrated, but our cleaning teams of professionally trained experts are going to give them all the attention they deserve. The deep cleaning service we offer is just the thing your carpets need not only in spring time, but at any season.
Frequently Asked Questions
1. How often do I need to professionally clean my carpets?
We suggest you to treat your carpets to a professional cleaning at least once every 6-8 months, depending on the carpet's location and traffic. Carpets which are exposed to constant use are more likely to require a professional cleaning, which can include shampooing, refreshing and deep-cleaning procedures for thorough cleansing of the carpet's surface and within within.
2. Do you need to carry the carpet outside in order to perform the necessary cleaning?
We are more than happy to inform you that we DO NOT need to carry the carpet outside or anywhere else, and neither do you. The whole cleaning process can take place right on the carpet's spot, in the living room or bedroom. Our high-technology cleaning equipment will not soak your carpet wet. After we are done with the cleaning, it will be merely damp. There is no need of changing its position, but if you require us to move it, we will figure out a way to make everyone happy and satisfied with the delivery of the cleaning process.
3. How can I be sure that all the carpet's stains and spots will disappear successfully?
We strongly believe in our cleaning technician's cleaning abilities to successfully remove all stains, spots and dirt on your carpet. Even though, we possess the best kind of cleaning equipment, we cannot guarantee the removal of certain bodily fluids like: urine, blood, etc. Some carpets' fabric and surfaces may succumb to our techniques and methods for elimination of even the most stubborn stains and dirt spots, even the above mentioned bodily fluids.
Plaistow has the leading experts in the field and we can't wait for you to meet them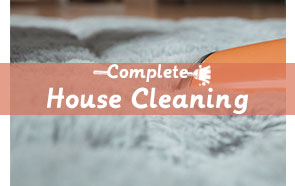 Our professionally trained cleaning experts are here to give you a helping hand. They will perform the most effective carpet cleaning procedure, which is going to deep clean your carpet. The method itself is called Hot water extraction and is pretty self-explanatory.
In its essence, it is the injection of hot water deep between the fibres of your carpet which dislodges all dirt and dust accumulated there. Then all this is being sucked in with the powerful vacuum feature and your carpet is left sparkling clean and freshly smelling. If you live in Plaistow give us a call today and see for yourself just how affective this method is.