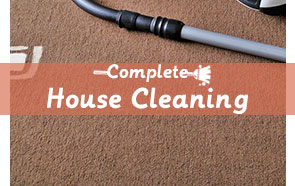 We understand the importance of having a clean carpet. It is not only necessary for contributing to your full vision of the home, but it is also essential for your health. Mould and dust mites can cause allergic reactions. Toxins can cause serious stomach infections, reduced body immune system and allergy.
You do not want to live in such dangerous environment, do you? Your carpets need professional cleaning at least twice a year. We can assure you that we are able to get rid of these causing-danger-and-troubles stuff. Call our company operating in Dulwich.
Carpet Cleaning Prices in Dulwich SE21
Carpet, Sofa and Upholstery Cleaning
Price
Landing Carpet

from

£

4

Bedroom Carpet

from

£

23

Livingroom Carpet

from

£

25

Sofa - Two Seat

from

£

30

Sofa – Three Seat

from

£

45

Upholstered Armchair

from

£

18

Flight of Stairs

from

£

25
According to various studies, the scientists came to the conclusion that damp and dirty carpet can lead to asthma, it is caused by tiny particles which can be the main culprit to serious allergic reactions in your respiratory system. Dirty carpets can also be the best breeding environment for dust mites and other tiny insects. Even though we cannot see them, they are right there enjoying feeding on dead skin cells and bacteria. Sounds scary, isn't it?
No more healthy problems with our professional carpet cleaning services in Dulwich
If you are not able to carry out a thorough carpet cleaning procedure, you have to give us a call. If you are not able to do it by yourself, hire our professional carpet cleaning services. We can ensure that your carpet will be efficiently cleaned. We can assure you that your carpet will be free from these health problems.
Frequently Asked Questions
1. How often do I need to professionally clean my carpets?
We suggest you to treat your carpets to a professional cleaning at least once every 6-8 months, depending on the carpet's location and traffic. Carpets which are exposed to constant use are more likely to require a professional cleaning, which can include shampooing, refreshing and deep-cleaning procedures for thorough cleansing of the carpet's surface and within within.
2. Do you need to carry the carpet outside in order to perform the necessary cleaning?
We are more than happy to inform you that we DO NOT need to carry the carpet outside or anywhere else, and neither do you. The whole cleaning process can take place right on the carpet's spot, in the living room or bedroom. Our high-technology cleaning equipment will not soak your carpet wet. After we are done with the cleaning, it will be merely damp. There is no need of changing its position, but if you require us to move it, we will figure out a way to make everyone happy and satisfied with the delivery of the cleaning process.
3. How can I be sure that all the carpet's stains and spots will disappear successfully?
We strongly believe in our cleaning technician's cleaning abilities to successfully remove all stains, spots and dirt on your carpet. Even though, we possess the best kind of cleaning equipment, we cannot guarantee the removal of certain bodily fluids like: urine, blood, etc. Some carpets' fabric and surfaces may succumb to our techniques and methods for elimination of even the most stubborn stains and dirt spots, even the above mentioned bodily fluids.
Professional carpet cleaning company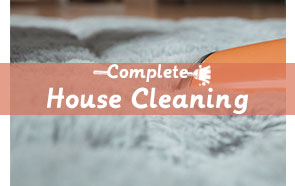 We have at our disposal a high-quality equipment. Our cleaners are able to apply such great treatments to make all your worries and spots go away. We do not fancy dirty carpets. All of our methods and procedures are efficient. Give us a call and let our technicians come to your property and treat your carpets the way you and they deserve. We will make sure that every single spot, bacteria and etc. will be gone. With us, with our services in Dulwich, you can enjoy again the cleanliness of your carpet. You will no longer have to worry about your kids or pets playing on the ground.