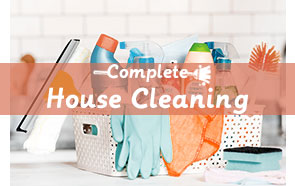 Have you ever dreamed of living in a home like the ones you see almost every day on the TV screens? Everything seems so perfectly clean and organised. The mess and clutter you are used to see daily just does not exist there. What if we tell you that we can provide you with such home? There is only one thing you can do. Your dream home is just a click away.
Let us give you some further information. We are professional cleaning provider and we are mainly serving households in Clapham. Whoever needs some professional assistance with the domestic chores, we are here to provide you with such. We place great importance on the cleanliness within one's home because it is also essential for one's well-being.
Over all these years we have found the right approach to every client. Since we believe in the power of mutual trust, we need you to place yours in us and in our performance. Grab that phone and dial our number. You will get our company representative on the phone and after couple of minutes you will have your appointment ready. You can expect a visit from our professional cleaners just on the dot. You will easily recognise them since they will be in their noticeable uniforms. They will start with their cleaning duty straight away, without meaningless wandering around the property.
Promising professional cleaning results all across Clapham
For our housekeepers cleaning is nothing like tedious obligation. We hire only workers who love to perform the cleaning chores and who will give the best they are capable of just to make you, our clients, more than happy and satisfied. Your smile and content after you seeing the sparkles is what actually keeps them motivated. In addition we never stop encouraging them to give you such results. You matter to us.
Cleaning Services
Price
Regular Cleaning

£

16/h

Deep/Sanitasion Cleaning

£

18/h

Bedroom Carpet Cleaning

£

4

Kitchen Cleaning

£

18
Frequently Asked Questions
1. What type of items and surfaces can best benefit from a Professional cleaning service?
Essentially, all types of surfaces and items can undergo a deep cleaning procedure. Our cleaning technicians are very well-trained and prepared to design the cleaning treatment to fit the cleaning requirements of your items and surfaces. We have ensured the safe providing of various deep cleaning procedures, which can't be harmful to the very surface. Items that can benefit most from a Deep cleaning service are furniture, both leather and leather-imitating, carpets, rugs, blinds, kitchen appliances, floor surfaces, etc.
2. Can professional cleaning harm the surface of my items or worsen the condition of the stain?
It can, but we will never let that happen. As mentioned above, our cleaning technicians are perfectly capable to design and apply a cleaning process that cannot, in any way, harm the surface or your possessions. As professional cleaners, it is our job to make sure the cleaning is completely harmless to both you and the designated for cleaning surface. Moreover, all cleaning materials and substances that we use are completely organic and environment friendly. There is absolutely no danger of harmful fume release or toxins of any kind.
3. How is professional cleaning different than regular cleaning?
Deep cleaning is essentially a more thorough and precise cleaning process. It differs greatly from regular cleaning, as it requires a more complex set of cleaning procedures to remove even the most stubborn of stains and spots. The cleaning equipment required for a deep cleaning is also a specific one and all of our cleaning staff know how to operate and use it correctly.
Professional cleaning services which exceed everybody's expectations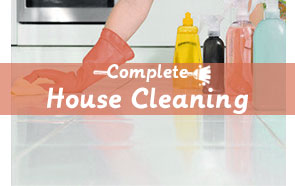 If your property is located anywhere in Clapham feel free to get in touch with us. With our low-cost packages you can provide your home with the desired cleanliness. Do not hesitate no more and be ready to welcome your home's new clean and fresh look.