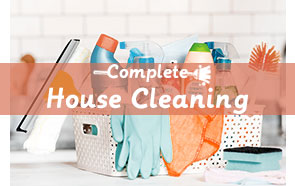 Cleaning is a passion of ours. We dust, we mop, we clean gutters and ovens. And all this can be happening under your own roof as well if you want to become a part of our family and save yourself the cleaning time. Leave it to the professionals because we love what we do, which is the key to a job well done.
Our professional cleaners don't lack diligence. They are always thorough and they know how to remove even the most stubborn dirt and stains. They are extremely experienced in professional cleaning of all kinds – from dusting to window cleaning, from power washing to minor maintenance jobs around the house.
They know what they are doing, this is why they work for the best professional cleaning service company in Maida Vale.
We are an incredible addition to every home
You may think that you don't need professional cleaning services at home. You may think that whatever cleaning you are doing is good enough. But there are places that you probably neglect and we assure you that with us this will never happen.
We will deep clean every nook and corner, we will make your kitchen appliances and your carpet look as good as in the day you bought them and brought them home. This is just HOW good we are. We are very well equipped to deal with whatever stands on our way, but we will just never pass it by, we will scrub until every last speck of dirt is gone.
Cleaning Services
Price
Regular Cleaning

£

16/h

Deep/Sanitasion Cleaning

£

18/h

Bedroom Carpet Cleaning

£

4

Kitchen Cleaning

£

18
Frequently Asked Questions
1. What type of items and surfaces can best benefit from a Professional cleaning service?
Essentially, all types of surfaces and items can undergo a deep cleaning procedure. Our cleaning technicians are very well-trained and prepared to design the cleaning treatment to fit the cleaning requirements of your items and surfaces. We have ensured the safe providing of various deep cleaning procedures, which can't be harmful to the very surface. Items that can benefit most from a Deep cleaning service are furniture, both leather and leather-imitating, carpets, rugs, blinds, kitchen appliances, floor surfaces, etc.
2. Can professional cleaning harm the surface of my items or worsen the condition of the stain?
It can, but we will never let that happen. As mentioned above, our cleaning technicians are perfectly capable to design and apply a cleaning process that cannot, in any way, harm the surface or your possessions. As professional cleaners, it is our job to make sure the cleaning is completely harmless to both you and the designated for cleaning surface. Moreover, all cleaning materials and substances that we use are completely organic and environment friendly. There is absolutely no danger of harmful fume release or toxins of any kind.
3. How is professional cleaning different than regular cleaning?
Deep cleaning is essentially a more thorough and precise cleaning process. It differs greatly from regular cleaning, as it requires a more complex set of cleaning procedures to remove even the most stubborn of stains and spots. The cleaning equipment required for a deep cleaning is also a specific one and all of our cleaning staff know how to operate and use it correctly.
We are always easy to find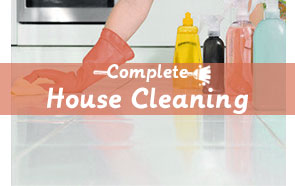 We are currently very active in Maida Vale. Already many people and families saw what we are capable of and they have been using our wide range of services ever since. We are the gem your home needs in order to sparkle. We clean until we drop and we will make sure your home is the cleanest one on the street and in the entire Maida Vale.
Give us a call and a chance to prove how good we are. We will be on alert and ready to hit the road to your door!