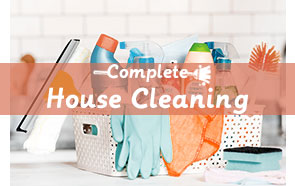 Cleaning an entire property on your own can be so hard to be achieved. A proper and thorough cleaning will take you up to several days. The cleaners who work for us can do it in a couple of hours. Which option would you prefer? The one which includes wasting your time and energy in something not so efficient or the other one which suggests that professionals will do professionally the cleaning chores (plus saving your time and energy)?
Make the right decision and call us to book our company for professional cleaning procedures. With us you can never go wrong. We are second to none in what we do. Our cleaning services are the best available in Hammersmith and more and more people trust us. Do not hesitate to give us a call right away. You will be so satisfied with the results provided that you be impatient to share your experience with your relatives and friends. You will highly recommend us. Remember our word.
Professional cleaning services you can fully trust
We have designed our services in a way to meet your expectations. We have specially trained our cleaners to work organised and step by step. Jumping from room to room, leaving spots and dust uncleaned is not professional in our opinion. They will strictly start with the cobwebs then they will move to clean and polish every furniture and dirty mark. We will not forget to clean the mirrors and windows as well. We know that less and less companies offer this service but we know how important and pleasing is to enjoy your view so that we will never exclude this service. Hope you will appreciate us.
We will thoroughly sweep, vacuum and then mop the floors (plus hard ones). If there is patio, it will be cleaned as well. Do not underestimate us or our methods. We are proven leaders in this cleaning field and we take pride in our name.
Cleaning Services
Price
Regular Cleaning

£

16/h

Deep/Sanitasion Cleaning

£

18/h

Bedroom Carpet Cleaning

£

4

Kitchen Cleaning

£

18
Frequently Asked Questions
1. What type of items and surfaces can best benefit from a Professional cleaning service?
Essentially, all types of surfaces and items can undergo a deep cleaning procedure. Our cleaning technicians are very well-trained and prepared to design the cleaning treatment to fit the cleaning requirements of your items and surfaces. We have ensured the safe providing of various deep cleaning procedures, which can't be harmful to the very surface. Items that can benefit most from a Deep cleaning service are furniture, both leather and leather-imitating, carpets, rugs, blinds, kitchen appliances, floor surfaces, etc.
2. Can professional cleaning harm the surface of my items or worsen the condition of the stain?
It can, but we will never let that happen. As mentioned above, our cleaning technicians are perfectly capable to design and apply a cleaning process that cannot, in any way, harm the surface or your possessions. As professional cleaners, it is our job to make sure the cleaning is completely harmless to both you and the designated for cleaning surface. Moreover, all cleaning materials and substances that we use are completely organic and environment friendly. There is absolutely no danger of harmful fume release or toxins of any kind.
3. How is professional cleaning different than regular cleaning?
Deep cleaning is essentially a more thorough and precise cleaning process. It differs greatly from regular cleaning, as it requires a more complex set of cleaning procedures to remove even the most stubborn of stains and spots. The cleaning equipment required for a deep cleaning is also a specific one and all of our cleaning staff know how to operate and use it correctly.
Unrivalled professional cleaning services in Hammersmith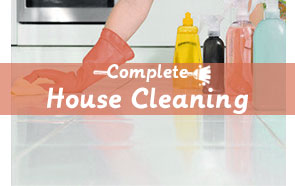 Whenever you need some assistance with cleaning, we are right here in Hammersmith waiting for your call. Contact us, we are available seven days a week.