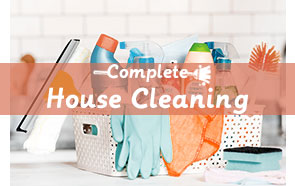 We have all been there – your agenda is full to the brim with tasks and things to do, which leaves you with little to no time for doing all the things you actually enjoy doing. Your house is the first place where neglect begins to show.
What you need is something to deep clean it and leave it clean for a longer period of time. Professional cleaning is the answer to all your prayers and you should definitely give it a try, because it is going to change your whole life and how you enjoy your home.
If you are on the pursuit of cleanliness, look no further
The house of your dreams is not something you should only dream of. You deserve to live in a tidy and perfectly clean house every day and one of the easiest ways to achieve this, is with our professional cleaning service.
The professional cleaning teams which work for us are able to perform miracles and completely change how your house feels, looks and smells like. In our professional cleaning sessions in Camberwell we use the most powerful cleaning detergents and machines.
They give us the chance to clean every piece of furniture in your house deep to the core and leave it freshly scented and ready for use right away. Nothing comes los to the professional level of cleaning we achieve on a daily basis.
Cleaning Services
Price
Regular Cleaning

£

16/h

Deep/Sanitasion Cleaning

£

18/h

Bedroom Carpet Cleaning

£

4

Kitchen Cleaning

£

18
Frequently Asked Questions
1. What type of items and surfaces can best benefit from a Professional cleaning service?
Essentially, all types of surfaces and items can undergo a deep cleaning procedure. Our cleaning technicians are very well-trained and prepared to design the cleaning treatment to fit the cleaning requirements of your items and surfaces. We have ensured the safe providing of various deep cleaning procedures, which can't be harmful to the very surface. Items that can benefit most from a Deep cleaning service are furniture, both leather and leather-imitating, carpets, rugs, blinds, kitchen appliances, floor surfaces, etc.
2. Can professional cleaning harm the surface of my items or worsen the condition of the stain?
It can, but we will never let that happen. As mentioned above, our cleaning technicians are perfectly capable to design and apply a cleaning process that cannot, in any way, harm the surface or your possessions. As professional cleaners, it is our job to make sure the cleaning is completely harmless to both you and the designated for cleaning surface. Moreover, all cleaning materials and substances that we use are completely organic and environment friendly. There is absolutely no danger of harmful fume release or toxins of any kind.
3. How is professional cleaning different than regular cleaning?
Deep cleaning is essentially a more thorough and precise cleaning process. It differs greatly from regular cleaning, as it requires a more complex set of cleaning procedures to remove even the most stubborn of stains and spots. The cleaning equipment required for a deep cleaning is also a specific one and all of our cleaning staff know how to operate and use it correctly.
Professional cleaning is the new craze in Camberwell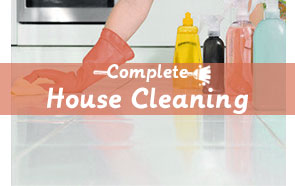 Starting from the very beginning, our cleaning technicians are going to perform an initial free estimation of your property and the state it currently is in. This helps them determine the correct treatment for each piece of furniture and carpet.
Then they are going to begin with the real cleaning and scrub, polish and proper vacuum ever cranny and every nook of your house. Not even the most stubborn stand a chance against the mighty machines which our cleaning experts use.
If you are interested in booking your first professional cleaning appointment in Camberwell, give us a call and our friendly call center representatives are going to assist you in doing it.