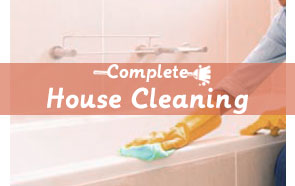 You spend hours on end switching between the same three apps on your phone, scrolling through photos, observing their seemingly perfect lives and pristine houses which remind you of a interior designer sweet dream.
In the meantime, your house is barely making it through the week and the occasional friends who stop by to say hi or come at your place for a movie night, are able to see the ugly truth. The place you call home is far from tidy and presentable looking.
House Cleaning Prices East Ham, Beckton E6
Domestic Cleaning Services
Price
Regular Cleaning

£

16/h

Weekly Cleaning

£

16/h

Monthly Cleaning

£

16/h

One Off Cleaning

£

16/h
The house cleaning service we provide in East Ham, Beckton is just the thing you need. Nothing comes close to the peace you live in when there is someone else doing the mundane house chores such as mopping and dusting. Contact us and let us show you how true this is.
Transform our house with our house cleaning service
And there is so much more on offer. The cleaning technicians we work with are professionally trained house cleaning specialists and they will be able to completely transform your house in no time.
They have a friendly attitude and are able to give you a piece of advice on many house cleaning related topics. They elevate house cleaning to a professional level.
With the power of skills and amazing cleaning solutions, they have been changing people's lives in East Ham, Beckton for years. Now the time has come to show you how big and happy our family is.
Frequently Asked Questions
How much does Complete House Cleaning's house cleaning service cost?
We know that every home has its own features and this is why every house cleaning rate is individually based. Things which will have an effect on the quote mainly include the type of your property, its size, number of rooms, how frequent you would like our housekeepers to visit you, etc. If you would like to get a more accurate no-obligation quotation, you can always get in touch with us and we will estimate your house cleaning service. Till then, we can assure you that with our economical pricing system, the final rate will feel like paying for a song.
Is there any difference between Complete House Cleaning's cleaning services and another company's cleaning services?
Our company has many years of experience in the cleaning business. We have concentrated our powers and knowledge in the house cleaning services. This is what we are best at! We clean hundreds of private homes across London. All of us at our company realise that we are supposed to gain and keep our customers' trust, this is why we put our hearts and souls into each cleaning session we undertake. We always clean thoroughly while taking into account your individual needs and requirements. We care about our customers and their homes. We truly believe that this is what makes us stand out from the crowd.
How many people will come to my home to do the cleaning?
We send as many cleaners as necessary to deal with the chores, depending on the mess and how big your home is. Usually, it is a team of two. On quite rare occasions, we can send three housekeepers or one cleaner. If your home is too small, there is no need to send more people because one person might be able to do the job quickly and efficiently just as well.
The cleaning experience you have been waiting for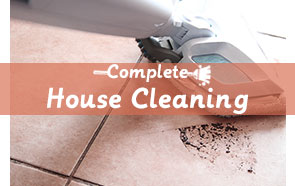 Content clients are our best advertisers and they spread to good word to their family and friends. House cleaning is just the thing you need, if you are struggling to find the time for cleaning your house and making it as cozy as possible.
You deserve to live in a welcoming and sparkling clean home at all times and our company is here to give you a chance to experience this. Contact us and make your life a notch easier with our house cleaning service available for scheduling in East Ham, Beckton seven days per week.